FOLLOW THE LINKS BELOW TO FIND OUT ABOUT OUR ITALIAN ADVENTURES:
Italy is a magical country, and we think that everyone should visit the country at least once. It's no secret that Italy is a treasure trove for history lovers, so if you can't get enough of the museums and architecture, why not stay in a historic building yourself? There are lots to choose from.
So here we go with a bit about what to expect if looking for beers. Italian craft beers (birre artigianali) are one of the typical paradoxes this wine producing country has to offer. With 750+ craft breweries and 230+ brew pubs, Italy still imports two and a half times more beer than it exports. Far from being just another trendy phenomenon, the dynamic and innovative Italian craft beer sector is on the upturn and one to watch. The truth is that Italian craft beers remain something of an insider's secret, even among Italians. In their quality and complexity artisan beers are much closer to wine than they are to industrial beers, and we will see that bridges have been built between the oenological and zythological world.
Similarly to wine, craft beers come in an incredible variety of types and tastes, each of which can be paired with different foods and dishes. This explains why it may take some time to effectively navigate this novel field and get one's olfactory and gustatory receptors accustomed to the new range of stimuli. Italian craft brewers have been around since the 1990's, when the so-called "home brewers" started to get organized into microbreweries. However, it was not until the beginning of the 21st century that the niche market started to take off, and the number of craft breweries has been gradually increasing ever since. Plus needless to say a couple of beers and Italian food is much on the increase. Italian cuisine is much respected and much replicated throughout the world. However, it goes without saying that everyone must try real, authentic Italian food once in their lives. Tuscany is an established paradise for dedicated gourmands; regional specialties include pecorino cheese, olive oil and grappa.
Here are a few highlights or reasons to visit Italy in the first place besides hunting out new Breweries and beers! First up The Vatican It might be a tourist trap, but there's a reason why the world's smallest nation continues to pull in the crowds actually, there are a lot of reasons. From the Sistine Chapel to St. Peter's Square, a day in the Holy See is a must. If your after a few cool vibes then check out the Jazz Festival. Umbria hosts a spectacular Jazz Festival twice every year, a summer celebration in Perugia, and a winter one in Orvieto. These charming ancient cities have previously hosted legendary performers like B.B. King, Tony Bennet and even Elton John. Fancy some great scenery tour around The Lakes. The Italian lakes are unrivalled. While they have become synonymous with romantic holidays, they are also brilliant family holiday spots as there are so many things to see and do. One of the favorites is Lake Trasimeno. This idyllic spot is one of the most beautiful lakes in Italy. The three islands in the lake, one of which is home to the ruins of a Franciscan monastery, are accessible to visitors by ferry.
Looking for some were to stay instead of an expensive hotel? Italian Villas are pretty cool, from rustic cottages to exclusive mansions, holiday properties in Italy are truly exceptional. Some of the most beautiful villas in the country can be found in Tuscany. The Scenery Italy has some of the most beautiful and diverse landscapes in the world and is not to be missed! From the white sandy beaches and pristine waters of Sardinia and Puglia to the rolling hills of Tuscany to the sweeping and dramatic mountains framing Italy's stunning lakes, there is something for everyone, including the Architecture. Italy is brimming with architectural wonders; exquisite cathedrals, fantastically tall and ancient towers, Roman amphitheater's and ornate palaces. Florence is a standout city when it comes to architecture, but other, smaller cities such as Verona, Bologna and Venice also lead the way with outstanding examples of architecture from different periods.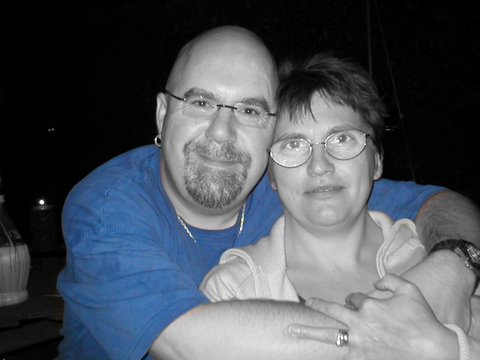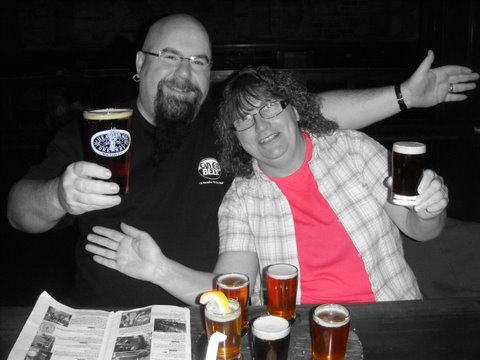 Craft beer is an adventure, it does not matter when you start, just as long as you explore it!
Can't find what your looking for, or going in search of beer somewhere we haven't been, then email Otto and he'll be happy to help with your research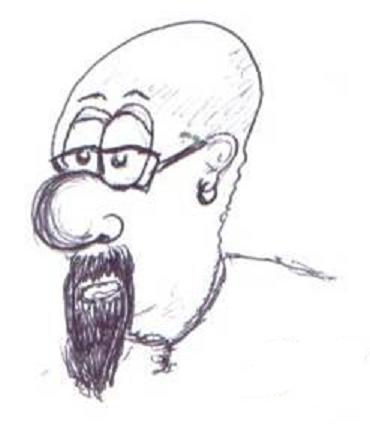 Copyright & Disclaimer :
No parts of this website may be used without the permission of Otto's Rambles.
The views expressed within the following pages are those of individual contributors and not necessarily those of Otto's Rambles.
Remember Otto says Beer will get you through times of no money,
better than money will get you through times of NO beer !