Genoa (Genova) is a port city and the capital of northwest Italy's Liguria region. It's known for its central role in maritime trade over many centuries. In the old town stands the Romanesque Cathedral of San Lorenzo, with its black-and-white-striped facade and frescoed interior. Narrow lanes open onto monumental squares like Piazza de Ferrari, site of an iconic bronze fountain and Teatro Carlo Felice opera house. Genoan cuisine is known for pesto and focaccia, its crisp, chewy olive-oil flatbread. Mangini, a 19th-century institution on verdant, oval-shaped Piazza Corvetto, just east of the historic centre, is the place for a locals' breakfast of focaccia dunked in coffee. With its chessboard floor, mirrors, chandeliers and inlaid wood, it's one of many bars around the world in which Ernest Hemingway is known to have downed a glass or two: the terrace table left of the door was his spot. So as Hemingway probably was, we are to discover the what beers the city has to offer from its four breweries and numerous bars and cafe's . (updated July 2022)
Kamun Lab Pub, Via di San Bernardo 53r
Kamun Lab Pub is another place that is tucked away amongst the many lanes and alleyways of the old town in Genoa. It isn't far to walk here from Scurreria (5 mins) Jalapeno (8-10 mins), but it's probably closest to Ai Troeggi which must be just a couple of minutes away. The place is nice and cosy and for the beer desert which Genova is this is a good spot. It's the facto brewery tap of Kamun so the selection of 8 beers on draught that covers most styles plus a small selection of bottles of their own and guest brewers. It was an old building so expect quite a few original features, however it is also a modern Brewpub so there were quite a few modern touches as well. The small bar area has seating opposite and then further seating above which overlooks the bar area. Their beers are pretty good, service is excellent, food look's pretty decent though didn't try any.
Fitz Birrificio Genovese, Via delle Grazie 56r
Located a stone's throw from the ancient port. The entrance is on the inner street of the old city, but the bar windows can already be seen from the large square of the ancient port. On the ground floor, the laboratory and brew kit can be seen from the windows. The upper floor has a nice view the pub. A good vibe with lot's of good music (of course rock; Deep Purple, Jettro Tull etc) which makes the stay even more pleasant. They have 8 of their own beers on tap and there is no shortage of foreign beers. They have lots of retro video games and table football and very popular. The menu is good all local fresh well cooked food. Very friendly and very nice staff!
Birrificio Mac Kenny Pub, Via Mura delle Grazie 9r
A no frills micro brewery with a tap, they have 3 cask beer engines and a selection of bottles. They do tastings and interesting guided tours but be sure to contact them before to confirm. The Mac Kenny brewery started in 2008 from the passion for the Anglo-Saxon world, they brew artisanal production inspired by England, with ruby and straw-colored beers, soft and fruity, to Scotland with Torbate beers and to Ireland with dark beers with a toasted finish and many more ...
Maltus Faber, Via Fegino 3/G
Maltus Faber brewery opened in 2007 in a nearby building and moved to this location in 2016. It occupies the front part of a huge salmon and white colored multistory building which was itself a massive brewery from 1906. The old brewery was later purchased by Heineken and then eventually closed. The new Maltus Faber brewery operating here specializes in a great variety of international style ales. To visit, drive into the center of a complex of buildings and you'll find a few dedicated parking spaces for the brewery. Inside you'll be greeted by an employee and offered a sample of their beer. The open tasting room is not a large place, with only a couple wooden tables and a small walkup tasting bar. They have 6 beers on tap which they are happy to share, and often have opened bottles of several other varieties to pour samples. The brewery staff is very welcoming and cheerful, and they are happy to give a quick tour into the brewery if they are not busy with bottle sales. The tasting area is partitioned by a chain, behind which are tall racks of brewing supplies. The room has a brown concrete floor and very high ceiling, and the brewing equipment is back on the left. Naturally there is a bottle shop in the brewery, with black bookcases of beer in large and small individual bottles, as well as packs.
Scurreria Beer & Bagel, Via di Scurreria 22r
Stop ! What is a place like this doing in Genoa!? Very central, in a beautiful part of the historic center. With 12 taps and 2 cask pumps always working! The atmosphere is very nice with a mix of modern but also a lot of wood that makes it warm and welcoming. The bartenders are super friendly and very knowledgeable plus are super prepared and available to let you try the beers first. The hamburgers and Bagels look great and fair prices and open all day, a place that would be top in other cities and that in Genoa is destined to become the mecca of beer especially with a fridge which is really well stocked with sours plus some hard to find gems.
Jalapeño, via della Maddalena 52r
A Tapas bar but you are quite welcome to come here and just have a beer. Located about 5 minutes walk away from Scurreria Beer & Bagel, again it's located within the maze of alleyways that make up the old town, it seems to be quite close to a red light area? It's a medium sized rectangular shaped place, with large windows that look out onto the narrow alley. As you enter the serving area is ahead, on the right hand side of are located five beer taps with Italian micros and off to the right of here are some fridges offering a great selection of bottled beer choices. There is plenty of seating with heavy duty metal topped tables throughout. The floor is tiled in a geometric style a little like an optical illusion? The food is very good you can choose as little or as much as you like with pricing determined by serving size. A lovely little place with friendly staff and where the prices were very reasonable.
Osteria Del Duca, Via Giovanni Romero 5r
Absolutely charming osteria and pub with a terrace overlooking the crashing waves of the Tyrrhenian Sea. An outdoor table in a simply spectacular fishing village. Wow. The chef here creates wonderful dishes of the utmost simplicity, perfumy, flavourful, titillating. The beer list (bottles and tap) is very appealing. If you are looking for Italian microbreweries they've got some very good ones and if you want some quality Belgians, they are there too. It's less expensive than in Genova, but the quality of seafood is so much better! Very nice waitress. There are lovely views of the sea and near a small beach or narrow lovely streets It is better to make a reservation before, because many locals come here to eat. Definitely try. Do not miss.
Ai Troeggi, Via Chiabrera 61r
An authentic and traditional bar. Were you still get the real pub atmosphere and the customer service to go along with it. Lovely staff, really helpful and knowledgeable as they always go the extra mile to listen and walk you through all the options: refined wines and excellent beers, they have 6 taps plus an handpump with a selection more than good. The selection on tap is Italian micros focused, in the fridge are some little gem's. You can enjoy tasty bruschetta in a friendly environment with really good music in a friendly vibe. It's experience and delight to go visit here!
Exultate, Piazza Lavagna 15r
A very nice place in the picturesque Genovese old town. The little square it's on where the tables are sited is nice and so is the ambiance, helped by the live music courtesy street artists. The service is good too, cool'nuff. The Pizza's are very good. The beers are good and various, with many unexpected things and great Italian stuff. A nice and peaceful place off from main tourist streets. Recommend to have decent pizza and to chill with really good beer!
Old Troll's Pub, Via delle Casette 21
You've got to come here for the name alone? A small wooden pub that gets much bigger in the summer with several tables outside. Located in the area of ​​Sturla a bit hidden but definitely quaint, clean and very welcoming. A beer selection that often varies with Italian and foreign breweries. Very friendly staff. Fair prices and good home made food. A cool place to chillout while listening to good music and indulging in good food and drink.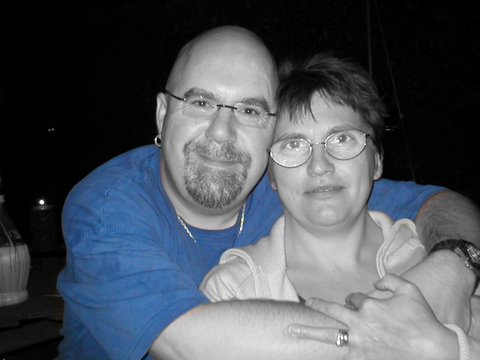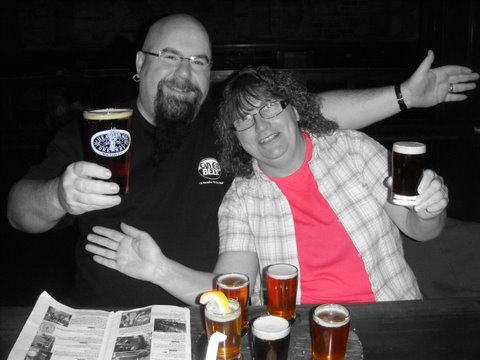 Craft beer is an adventure, it does not matter when you start, just as long as you explore it!
Can't find what your looking for, or going in search of beer somewhere we haven't been, then email Otto and he'll be happy to help with your research
Remember Otto says Beer will get you through times of no money,
better than money will get you through times of NO beer !