Otto's top twenty craft beer places in Roma
A heady mix of haunting ruins, awe-inspiring art and vibrant street life, Italy's hot-blooded capital is one of the world's most romantic and charismatic cities. Rome is the capital city and a special comune of Italy, as well as the capital of the Lazio region. The city has been a major human settlement for almost three millennia. The result of 3000 years of ad hoc urban development, Rome's cityscape is an exhilarating sight. Ancient icons such as the Coliseum, Roman Forum and Pantheon recall the city's golden age as caput mundi (capital of the world), while monumental basilicas tell of its history as seat of the Catholic Church. Lording it over the skyline, St Peter's Basilica towers over the Vatican, testifying to the ambition of Rome's Renaissance popes and the genius of its game-changing architects. Elsewhere, ornate piazzas and showy fountains add a baroque flourish to the city's captivating streets. It's a good time for beer in Italy. In fact, in a region of the world far better known for its wine, the craft scene is booming and the light flavours of traditional Italian beers like Peroni and Moretti are yielding quickly to the all-powerful IPA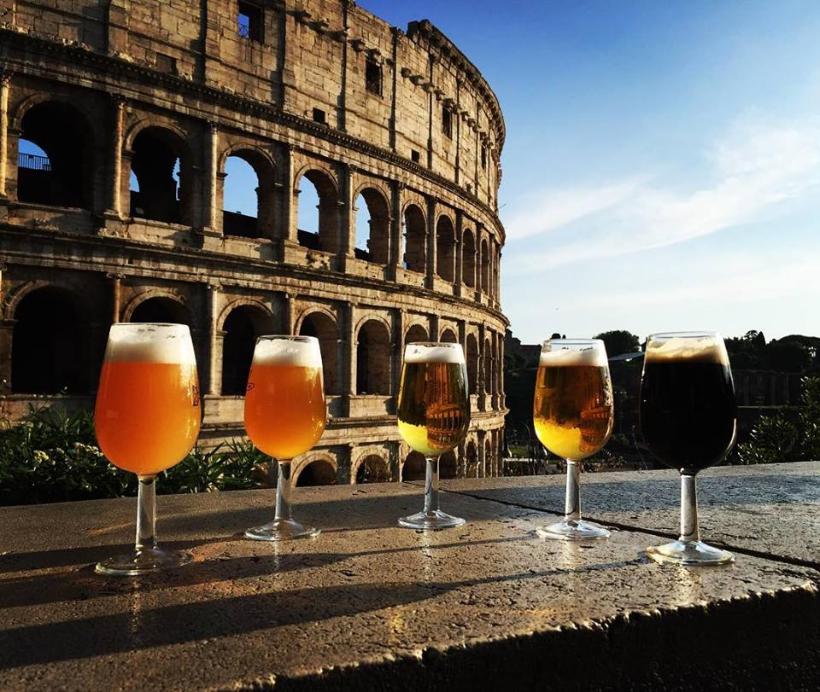 So off we go to explore the beery delights of Roma that has 7 breweries/brewpubs (Jan 2021).
STAVIO, Via Antonio Pacinotti, 83
Open: Daily 18.00 - 02.00
What grand place with a cool Beer Garden in a unique and beautiful setting next to the Tiber. A tad difficult to find, tucked away in the sub street level of a busy road in the less than adorable part of Trastevere, this venue is a modern brewpub. Inside it brick arches and wooden furniture in the "hipster/urban" style that provides a great atmosphere. This is the tap outpost for the Italian gypsy brewer, offering roughly a half-dozen taps, including their remarkable Heller Bock and Rauchbier that speak to Upper Franconia. Charcuterie is the focus of the food menu. Great spiralling music super helpful and friendly staff. Definitely worth the effort of finding it and a must visit place when in Rome.
Mad Hop Brewpub, Via Tor de' Schiavi, 231
Open: Daily 18.00 - 01.30
Mad Hop is THE place to go if you want a good beer. A single room brewpub located in the Centocelle district of Rome. They have 12 taps, 11 of their own and a guest. This lovely small brewery is boasting a wide selection of craft beers, all served by qualified personnel. Good quality pub grub which along with the beer is incredibly good value. The staff are very helpful with tasters and complimentary snacks. Located adjacent to the Metro station which is yet to be connected to the rest of the network. It is only a couple of hundred metres from a Tram no.5 stop (which runs to the main Termini Railway station). They have branded glassware, T-shirts and free brewery stickers available.
Rebel's, Via Ardeatina, 931
Open: Wed - Fri 18.00 - 21.00 Sat 11.00 - 20.00
A micro brewery in a very nice location and serving excellent modern style beers. The seating is outdoor only, but its a relaxing environment where you can drink in good company right next to a working brewery. They are food trucks and every one is friendly, take out is available. A down side is the lack of a WC! Worth popping in for a few ticks though. Possibly only open in the summer months?
Doppio Malto Roma, Via Poli 50/52
Open: Daily 12.00 - 22.30
A nice large cosy brewpub very close to Fountaiin Trevi. They have 14 taps with their own beers. A nice variety of styles but no really rare ones. Beers of OK quality. They do flights with Free popcorn to go with the beers? This place is a lot bigger than it looks at first glance. A modern industrial look with some wood thrown in table football and the brew kit can been viewed. Very friendly service. A really nice place to calm down for the tourist traffic. You can also buy beer at bottle for takeaway.
Eataly Roma, Piazzale XII Ottobre, 1492 (Air Terminal Ostiense)
This is as good as it gets in terms of supermarket brewpubs. You got a selection of several hundred beers mostly Italian and Europeans with a big variety of Belgians & Germans, some US stuff as well. The Brew kit can be viewed through a huge glass window while the pub portion has a range of beers on tap. Grab a drink and browse the beer aisle, how cool is that? Stop in if you are in the area.
Lupo Artigiani della Birra, Piazzale delle Gardenie 6
Open: Mon - Sat 12.00 - 18.00
A cool brepub / cafe it's quite small but with great potential. Inside it modern and spacious. They have 12 taps serving their own very good beers. All the food is localy sourced and made to order. A very friendly vibe and pleasant music :) Honest prices the owner's very friendly and helpful.
Birra Peroni Industriale (Asahi), Via Renato Birolli, 8
Open: Tours Only
Birra Peroni has been producing beer in Rome since 1864. The current plant dates back to 1971, when the company decided to move from the central Via Mantova, where production was concentrated from 1901 to 1970, to the industrial area of Tor Sapienza. The plant occupies an area of over 200,000 square meters and has an average annual production capacity of 2.8 million hectoliters.
Ma Che Siete Venuti a Fà, Via Benedetta 25
Open: Daily 11.00 - 02.00
Very small and very cosy place with a very strong selection of Italian brewers and great European/American beers as well. Very friendly and talkative staff and just a great, relaxed atmosphere.
Brasserie 4:20, Via Portuense 82
Open: Daily 16.00 - 02.00
Located in a curious strip of what feels like American-oriented concept restaurants. Modern industrial style place in the Trastevere area. Huge beer selection with some nice breweries on tap, for a good value. Service is friendly and staff is professional. Big Lambic list. They also have a roof biergarden.
Bir&Fud Bottega, Via Benedetta 23
Open: Mon - Sat 16.00 - 23.00
Nice long bar with a few seats outside and plenty of seating in the back. The place itself is dominated by a long bar in a very long, narrow room. Nice modern feel in the bar and restaurant areas. Good tap list
Open Baladin Roma, Via degli Specchi 6
Open: Daily 12.00 - 15.00
Near to the antic Roma this place is modern and quite huge (you will not feel it when you enter but if you go to toilet you will see). Huge beer selection and that's really amazing. Good Baladin beer selection for sure but also some treasure like Stone Barley Wine Old Guardian on tap... The service is very friendly and professional. Food is amazing. Burgers are superb! A nice place to see in Roma. Highly recommend.
My-Ale craft beer & food, Via dei Cappellari 79
Open: Mon - Sat 12.00 - 22.00
My Ale is a closet sized sandwich shop and specialty food store that also offers a rotating selection of craft beers by bottle, approximately twenty at a given time; a miniaturized version of the excellent Baguetteria deal Fico. Entirely Italian selection. The place is truly tiny, so it is best utilized as a mid afternoon break kind of place; it is open during the pre-dinner stop hours many bars and restaurants observe.
Luppolo 12, Via Dei Marrucini 12 (San Lorenzo)
Open: Daily 12.00 - 21.00
Cracking beer venue in a somewhat off the beaten track area of central Rome, close to Termini station but away from tourist areas. Great selection on tap, about two thirds Italian, and a number of fridges full of bottles. Service was very good with staff interested in both serving you and finding out if you liked what you bought. Great vibe to place with eclectic mix of customers. The sort of place I wished I lived near to.
Birra +, Via del Pigneto 105
Open: Daily 17.00 - 01.00
Good bar on a festive street. This is not a fashion beer bar or a cool place with nice interiors but it has a good feeling and you can notice in fews seconds after you get in that the place is rooted in this area of Rome. The selection of 8 taps is always changing and well done. The friendly staff happy to share beer knowledge :) Good bottle selection with some treasures. Highly recommended.
Il Serpente, via dei Marsi, 21
Open: Daily 18.00 - 02.00
Small pub near Termini station. 2 rooms, 1 in front with the bar, and a lager with a good amount of seating in the back. Dark wood, soccer and beer items on the walls. About 8 taps and a solid bottle selection as well. Good quality of the beers, good service, good music and fair prices. Pretty nice place all though nothing to fancy on offer here.
L'Elementare - Trastevere, Via Benedetta 23
Open: Mon - Fri 18.00 01.00 Sat - Sun 12.00 - 02.00
A great little spot in the city with a fantastic tap list of 20 Italian craft beer. Located across the street from Ma Che, making this the densest beer zone in Rome. This is a more modern place with definitely more room. It does not have the rarity factor that is present at Ma Che, but overall the selection is excellent and reasonably priced. A Knowledgeable bartender. Cool decor. Amazing food! Great pizza.
Luppolo Station, Via G. Parini n°4
Open: Daily 14.00 - 22.00
A spacious establishment spreading over two rooms. The front room has the bar in one corner and cosy sofas in back room eclectic without being to kitschy. A really cool wooden ceiling and some stone details on walls, a good modern vibe somewere between a Victorian pub and a train station with wagon elements? Pleasant lightning and good music. They have 14 taps half of which are Italian Micros. Also Oliver's cider, some UK beers and German weizen. A good selection of bottles, all sorts of different stuff but mostly imports. Good service great food. Well worth visiting.
Mad For Beer, Via Federico Ozanam 62
Open: Daily 10.00 - 18.00
A great, cosy beer focused pub. Really nice service. Very nice music. Free wi-fi. Good selection of beers on 9 taps (Italian and foreign), including some Czech beers that are special for this pub. A great whisky selection too. I hear the food is fantastic. A beer destination a little off the normal path in Rome, cosy and warm, friendly to beer nerds. Highly recommended.
So Good!, Viale Aventino 87
Open Mon - Fri 12.00 - 23.30 Sat - Sun 18.00 - 01.30
A nice little place not far from Circo Massimo metro station and the southern end of all the big old sites. It can seat about 20 inside at a push and a similar number on the pavement terrace. Too much compulsory noise (music, TV), but friendly and sporting a good range of Italian beers, six on draft, particularly in lighter styles. Two doors down the street is a recommended gastropub called Must.
Be.Re. + Trapizzino, Piazza Risorgimento 7A
Open: Daily 11.00 - 02.00
A large beer bar located near the Vatican. A nice patio outside to site and people watch. They have 20+ taps with an interesting selection of Itallian and world beers. The bar area it's just as you go inside always with a nice atmosphere, if you go on your right you'll find two different areas where you can sit at the tables. The service is really nice and friendly. They make their own 'famous' tappizzinos which are really good. Steep prices but considering were you are it's to be expected. Well worth a visit.
Applausi alle birre Otto
Birstrò, Via Luigi Filippo de Magistris, 66

Rome's only real brewpub? (Sadley Now CLOSED!) It has a stylish modern interior in the funky slightly rough neighbourhood of Pigneto. Easy to combine with a visit to Birra+ for more beer and Il Porchettoni for a Porchetta sandwich. The staff are friendly and excited to see foreign customers. There are 4 taps and they do growlers. A really nice place, they have signs saying local beer made.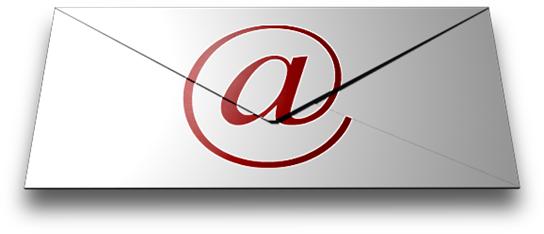 Can't find what your looking for, or going in search of beer somewhere we haven't been, then email Otto and he'll be happy to help with your research