Otto's top ten craft beer bars in Roma

It's a good time for beer in Italy. In fact, in a region of the world far better known for its wine, the craft scene is booming and the light flavours of traditional Italian beers like Peroni and Moretti are yielding quickly to the all-powerful IPA
Ma Che Siete Venuti a Fà, Via Benedetta 25
Very small and very cosy place with a very strong selection of Italian brewers and great European/American beers as well. Very friendly and talkative staff and just a great, relaxed atmosphere.
Brasserie 4:20, Via Portuense 82
Located in a curious strip of what feels like American-oriented concept restaurants. Modern industrial style place in the Trastevere area. Huge beer selection with some nice breweries on tap, for a good value. Service is friendly and staff is professional. Big Lambic list. They also have a roof biergarden.
Bir&Fud, Via Benedetta 23
Nice long bar with a few seats outside and plenty of seating in the back. The place itself is dominated by a long bar in a very long, narrow room. Nice modern feel in the bar and restaurant areas. Good tap list
Open Baladin Roma, Via degli Specchi 6
Near to the antic Roma this place is modern and quite huge (you will not feel it when you enter but if you go to toilet you will see). Huge beer selection and that's really amazing. Good Baladin beer selection for sure but also some treasure like Stone Barley Wine Old Guardian on tap... The service is very friendly and professional. Food is amazing. Burgers are superb! A nice place to see in Roma. Highly recommend.
My Ale, Via dei Cappellari 79
My Ale is a closet sized sandwich shop and specialty food store that also offers a rotating selection of craft beers by bottle, approximately twenty at a given time; a miniaturized version of the excellent Baguetteria deal Fico. Entirely Italian selection. The place is truly tiny, so it is best utilized as a mid afternoon break kind of place; it is open during the pre-dinner stop hours many bars and restaurants observe.
Luppolo 12, Via Dei Marrucini 12 (San Lorenzo)
Cracking beer venue in a somewhat off the beaten track area of central Rome, close to Termini station but away from tourist areas. Great selection on tap, about two thirds Italian, and a number of fridges full of bottles. Service was very good with staff interested in both serving you and finding out if you liked what you bought. Great vibe to place with eclectic mix of customers. The sort of place I wished I lived near to.
Birra +, Via del Pigneto 105
Good bar on a festive street. This is not a fashion beer bar or a cool place with nice interiors but it has a good feeling and you can notice in fews seconds after you get in that the place is rooted in this area of Rome. The selection of 8 taps is always changing and well done. The friendly staff happy to share beer knowledge :) Good bottle selection with some treasures. Highly recommended.
Il Serpente, via dei Marsi, 21
Small pub near Termini station. 2 rooms, 1 in front with the bar, and a lager with a good amount of seating in the back. Dark wood, soccer and beer items on the walls. About 8 taps and a solid bottle selection as well. Good quality of the beers, good service, good music and fair prices. Pretty nice place all though nothing to fancy on offer here.
Eataly Roma, Piazzale XII Ottobre,1492 (Air Terminal Ostiense)
This is as good as it gets in terms of supermarket brewpubs. You got a selection of several hundred beers mostly Italian and Europeans with a big variety of Belgians & Germans, some US stuff as well. The Brew kit can be viewed through a huge glass window while the pub portion has a range of beers on tap. Grab a drink and browse the beer aisle, how cool is that? Stop in if you are in the area.
Birstrò, via luigi filippo de magistris 66
Rome's only real brewpub? It has a stylish modern interior in the funky slightly rough neighbourhood of Pigneto. Easy to combine with a visit to Birra+ for more beer and Il Porchettoni for a Porchetta sandwich. The staff are friendly and excited to see foreign customers. There are 4 taps and they do growlers. A really nice place, they have signs saying local beer made at 0.05km or 5 meters from here J
#cheerstobeers Otto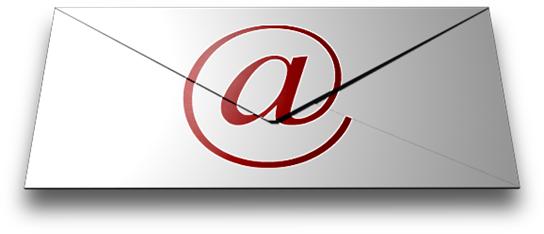 Can't find what your looking for, or going in search of beer somewhere we haven't been, then email Otto and he'll be happy to help with your research