Milan, a metropolis in Italy's northern Lombardy region, is a global capital of fashion and design. Home to the national stock exchange, it's a financial hub also known for its high-end restaurants and shops. The Gothic Duomo di Milano cathedral and the Santa Maria delle Grazie convent, housing Leonardo da Vinci's mural "The Last Supper," testify to centuries of art and culture. Milan is home to one of the first Italian micro breweries Birrificio Lambrate founded in 1996, and then the cutting edge of drinking culture, now 20+ years later Milan has some 14 brewpubs (Feb 2022) and quite a few great beer bars.
Birrificio Lambrate, Via Adelchi 5
Located about a 5-10 min walk from the Lambrate metro stop. This place is a little wild with quite an eclectic mixed crowd. Inside its quite small and cosy remenisant of a "brown cafe" about a dozen beers on tap, it gets packed pretty quick and then the crowds spill out onto the street. Nonetheless it is easy to make new friends among the crowds of people, and everyone was very generous with their space so you could grab a plate of food and still eat it comfortably. This is a classic Italian bar, and a must-visit while in Milan.
Birrificio Italiano - Milano, Via Ferrante Aporti 12
Set in an amazing location by the central train station. This is a big open tap room with the stainless steel brewkit located behind glass to the rear, lots of seating and a long bar and is a refreshing change from most of the places? They serve the full core range of beers plus rotating specials and collabs, there's always some awesome experimental sour beers on tap as well. In addition, there's a great selection of food, all freshly prepared on the spot. They serve flights and have wifi, as a ticker you can't ask for more, but they do provide much more. The service is great, in English, with a true understanding of their beers. They have a bottle list of some of their friends unique and rare brews and they are 100% Italy focused. No burgers. Italian beer, Italian food. Highly recommended place, a must visit if passing by Milan.
Lambrate Pub, Via Golgi 60
Located just a few blocks from the Birrificio Italiano. Inside there is a long bar with some bar tables and then a whole lot more restaurant tables, the outdoor drinking space is much larger and more formal here than at the Birrificio, with tables on a covered sidewalk patio. They have an 18 tap draft selection here with three beer engines and even some bottles and cans. It gets pretty crowded early doors, and then after 8pm you need to order food to sit at the tables? Well worth a visit.
La Buttiga Beer Room, Via Paolo Sarpi 64
A microbrewery with a taproom offering a selection of 10 in house beers in a small, convivial setting with a great patio.
The Manhattan Milano, Via Volta 4
A cafelike bar with weird art work on the walls and the table tops, lots of bright plastic. But seems to focus more on spirit and drinks than beer, but still have 5 in house made beers on tap. 8 taps in total and a fridge with about 25 bottles, nothing special here. The beers was decent a good selection of quality spirit, Gin etc Ok English speaking service, and prices on par with the area. Not a bad place, but not a must go either.
Birrificio La Cruda, Via Privata Antonio Fortunato Stella, 3
A very spartan place, in an industrial area. Looks like an old garage? Where good craft beer is produced and they also offer the opportunity to taste / drink their beers at a very affordable price: €3 per glass and they usually have 4 beers available. Pleasant music, free table football is available, cool atmosphere. In the evening there is nothing nearby, everything is closed (not very strange for an industrial area), no one can be seen in the street. Anyway, the beer is good and the brewers and staff are very nice.
BU/GU, Piazza Guardi, 6
A modern gastro pub, brewpub with 5 house beers. Quite busy and worth seeking out for the ticks and a good meal if you feel like trating yourself?
BAM Brewery, Via delle Forze Armate 99
An upbeat taproom offering in house brews and a wide selection of bottled beers, plus eclectic eats. The local Bam Brewery Pub & Beer Shop, located in the west of Milan (Primaticcio), was born from the passion of the managers (Luisa and Luca) for beer and the ambition, which has become a reality, to become brewers. Thanks to the collaboration with a master brewer and a biotechnology producer, they have developed beers closely linked to their territory of origin, namely the Ticino Park. Furthermore, they are part of the Slow Food consultancy and in fact, in the pub, the choice of raw materials for their cuisine refers to the Slow Producers and those of the Ticino park. The place is very pleasant and conveys a very welcoming family air. They have 28 taps with their own and lots of guest beers both Italian and world wide. A must do place to visit.
Belgrano, Via Pacini 66
A cool microbrewery in Milano close to Lambratedtatiin. The craft brewery side offers a nice variety of 10+ beers for all tastes. The food is good, the beers are great and the staff are really cool. The restaurant side is very new and modern, it's quite small so it may be better to book at the most popular times. They offer not only the Pub service in the evening, but also full breakfast in the morning, lunch and dinner. You can meet new people in it's very cheerful and welcoming environment.
Piccolo Birrificio Brioschi, Via Brioschi 74
A nice "rock'n'roll" micro brewery where you have a chance to sit under Pearl Jam articles and concert memorabilia, and listen to great rock anthems. A very cool pub, it looks like an old style bar. Lots of music and movie posters, photos etc adorn the walls and ceilings. The menu is quite various and you can choose between many different dishes and many non-commercial beers including their own 6 beers on tap. The food is good and well cooked, while prices are good in relation to the quantity and to the quality of the dishes served. A great friendly place that makes you feel at home right away, do visit this cool bar.
Ribalta, Via Cevedale 5
This is a brewery with a lot of different styles of beer. The place is cute and well designed, with a cool vibe. Inside lots of wood and spacious seating, not a lot of decoration. Outside there is a large patio. The stainless steel brewery is quite big and modern. They have 8 taps and cask beers as well. The staff and very friendly and helpful. It's fine for dinner or for a pit stop for beers before eating elsewhere? Well worth seeking out.
La Birrofila Brewpub, Via Sant' Amperio 14
A spacious recently opened brewpub located outside the most central area of the city. There are 5 beers on tap and one cask beer pump, all good quality beers. Inside is modern and spacious they even have a nice beer garden for the summer months. A small food menu. Friendly staff a great place to hang out with friends and sup quality beers.
Giardino della Birra, via Ortica 10
Located out of the way in Eastern Milano. A nice German-style tavern with three large separate rooms. The beers are of German inspirations and quite well-brewed, but the food is a big problem. Their so-called German sausages were basically American hot-dog sausages. Ridiculous! You get the idea of a rather commercial operation than a beer loving project.
Giardino della Birra 2, Via Matteo Maria Boiardo 35
Restaurant / steakhouse with 3 home made beers, ranging in quality from poor to below average, very yeasty and sharing the same light sourness. Service and food is nice, good English spoken. Ok prices. Easy to get to from the Turro metro station but only go if you are desperate for the ticks.
PicoBrew Station, Via Ascanio Sforza
Located about 10 minutes walking from the main Naviglio . This is a single room modern no frills bar serving as the PicoBrew brewery tap. They have 12 taps. If you want to drink award winning Italian craft beer, this is the place. Friendly staff, and with also nice apperitivo options. You've come to the right place.
Baladin Bistrot, Via Solferino 56
Located within walking distance from Milano garibaldi train station. The interior is busy and the tables are very close together, which means that you quickly feel that it is very busy. The service is slow and friendly without further ado, by no means convincing. The choice is limited to the Baladin beers, but within that you have a wide choice for a not exaggerated price.
Lambiczoon, via Friuli 46
A bit off the city centre, but well reachable by public transport. Reservation is recommended, as this is quite small and packed in the evening, even on weekdays. There is a small outdoor space. They have 8 taps and 3 beer engines serving cask ales. The food is very good and affordable. The beer selection is great of course, always some Lambic on tap and an even better bottle selection. The standout point probably is the staff, who are extremely welcoming and knowledgeable. Highly recommended, great place, especially for Lambic lovers.
Pazzeria, Piazza Bande Nere 2 ang. Viale Caterina da Forlì
A nice popular spot outside the centre. A nice laid back casual bar, the ambience is tavern like. A good beer selection from 14 draft taps and 2 beer engines. The food menu includes small snacks as well as full meals. Furthermore, pricing is fair on Milanese standards. Really friendly staff. Well worth checking out if near by.
John Barleycorn, Via Aristotele 14
A performance oriented bar but more like a cafeteria or community centre. Large and spacious with lots of seating. Very little English is spoken. No flights available but cheap good pours. Counter service only.
La Belle Alliance, Via Evangelista Torricelli, 1

An old school punk rock dive bar with well-selected and well-treated taps, that gets a bit crowded and boisterous! Prices are reasonable, people are friendly. Bit annoying that a pint glass is the minimum size for most brews.
Sloan Square, Piazza Cadorna 2
A modern beer bar on a highly frequented street close to a metro station. The interior of a standard modern beer bar. They have 12 beers from tap and 12 from hand pump. The selection is nice but not really special with beers which are widely distributed and the prices are pretty high. No flights available. Additionally lots of bottles and cans, which are stored in fridges behind the bar. Overall a nice spot that is pretty geek friendly. Great beer videos playing and a knowledgeable staff.
Isola Della Birra, Medardo Rosso, ang. via Piazza Fidia 3
A small friendly locals bar with 6 taps. Really great beer knowledgeable staff. A decent bottle choice and good food well worth checking out.
Scott Duff Pub, Via Alessandro Volta 13
Located just a short walk from Baladin Bistro. a bit of a rough and ready place with bar stools in the small front bar area, which is a little raw and not to cosy. There are several small rooms in the back, more living room like and more cosy. They have 7-8 taps with mixed Italian and international beers. A frigde with a good selection of mostly Italian and Belgian bottles, including some sours but mostly big sharing bottles. Good music and staff.
Beer Show, Via Borsieri, 30
An absolute gem of a place in Milan. You'd be hard pressed to find a better selection of craft beers in Milan. You can chat to the the owners and staff, they will be able to satisfy any request as far as beer. They only have 6 taps of local Italian craft beer... and probably another 20 different bottles in a fridge. But if you hang around a few hours, they are changed pretty quickly! There is also a nice enclosed patio on the street at the front.
Hop, Viale Regina Margherita 16
A nice bar with good vibe, full of young people. A lot smaller than it looks from the outside, this one-roomer serves only Italian beers, from 11 taps lots from Lambrate (local brewpub) and the rest are rotating with other Italian micro breweries. During happy hour, you get a free pizza. Very much worth a visit.
La Ratera Birreria, Via Ratti 22
A place that follows the thought of Gualtiero Marchesi, both in taste and unfortunately in prices and quantities. The place would be really good, they cook with beer and also have a good selection of beers, unfortunately few taps; but then you look at how much you have eaten and the bill and you get hit. Maybe I'm not very refined but it is a little too pretentious as a bar because it tries to be what it is not!
Woodstock, Via Lodovico il Moro, 3
Located on the banks of Naviglio Grande, this old pub has brand new wood furniture, creating a bit fake ambiance. Lot of expensive plain food. Only macro beers on tap! They claim they have 600 bottled beers in the fridges?
Bere Buona Birra, Via Adige 13
A small shop with a small but well-curated selection of up-to-date local and imports. They also have 5-6 taps, with at least one that is hand-pumped. An inviting atmosphere to those who are looking to hang out/rest, i.e weary tourists / beer geeks, great friendly and knowledgeable staff.
A Tutta Birra, Via Lazzaro Palazzi, 15
A great dedicated beer shop about 1km north-east of the city centre. Excellent range of European beers including cult Belgian and Dainish, some great Italian breweries available. A funky place.
Roybeer, Via Plinio, 63
A small shop selling home brewing materials and a good selection of beers, both Italian and international. Belgium, Dutch, Danish, American.
The Brew Milano Beershop, Pacini 39
A small, quaint beer shop with a great Italian micro selection alongside American, Belgian, Norweigan, Swedish, etc. micros. They had several Cantillon selections. The service is great.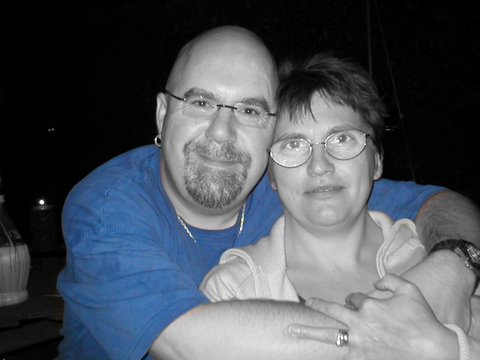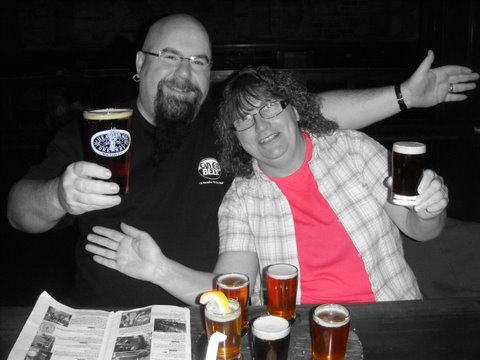 Craft beer is an adventure, it does not matter when you start, just as long as you explore it!
Can't find what your looking for, or going in search of beer somewhere we haven't been, then email Otto and he'll be happy to help with your research
Remember Otto says Beer will get you through times of no money,
better than money will get you through times of NO beer !