Pisa is a city in Italy's Tuscany region best known for its iconic Leaning Tower. Already tilting when it was completed in 1372, the 56m white-marble cylinder is the bell tower of the Romanesque, striped-marble cathedral that rises next to it in the Piazza dei Miracoli. Also in the piazza is the Baptistry, whose renowned acoustics are demonstrated by amateur singers daily, and the Caposanto Monumentale cemetery. The centre of town has a vibrant cafe and bar scene, balancing an enviable portfolio of well-maintained Romanesque buildings, Gothic churches and Renaissance piazzas with a lively street life dominated by locals rather than tourists, a charm you will definitely not discover if you restrict your visit to Piazza dei Miracoli.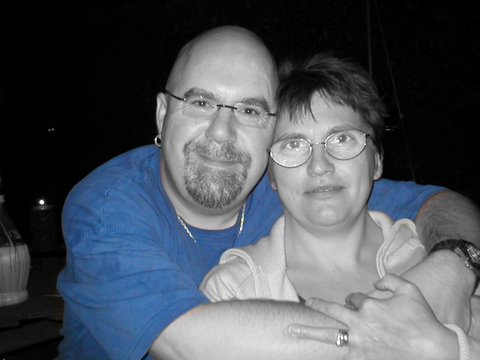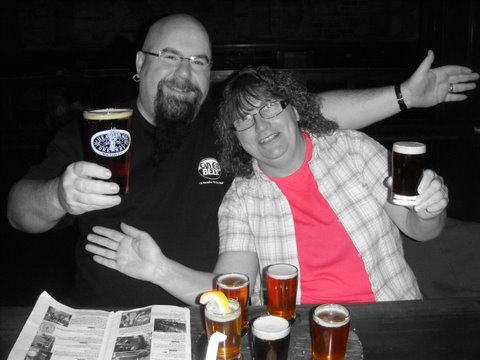 Well as normal lets start with the four (4) brewpubs/breweries as of Jan'2022;
Scaccomalto Tap Room, Via Santa Cecilia, 15
Open: Daily 17.00 - 21.00
A favourite brewery in Pisa and it was wonderful to sit outside on their small patio and enjoy a draft beer and a delicious sandwich. Inside is modern and it a long narrow pub but quite cosy, they serve beer from 6 taps and normally have 3 of their own beers on and 3 different craft beers, with an excellent choice in bottles. Very knowledgeable staff. All of their beers are exceptional and they graciously let you taste what is on tap before you order. The owners are incredibly friendly and accommodating. Highly recommended.
La Stafetta, Via Don Minzoni, 29
Open: Daily 16.00 - 20.00
A tiny place located on the riverside. They have seats at the side of the river to chill while supping a great beer and eating tapas. Inside its very old style and cosy and warm, the people are very friendly and it has a great vibe. They have 5 taps and a fridge full of rare Italian craft beers. I would highly recommend it.
Mediceo, Lungarno Mediceo, 53
Open: Wed - Mon 12.00 - 15.00 & 18.30 - 23.00 Closed Tues
A very nice pub located on the Lungarno by the riverside. Inside it is cosy and welcoming, brick vaulted ceilings and small bench booth style seating, there is also a patio outside. The fridges are awesome and full of Belgian specialities and some Italian craft beers the owner Daniele is a beer-lover and knows his selection very well; in the weekend reservation is recommended as it is very popular among students and locals. It is famous in town for the paninoteca with great paninis. A must visit for beer geeks.
Orzo Bruno, Via Case Dipinte 6
Open: Daily 19.00 - 01.00
A nice pleasant bar to go if you like artisanal beers. Also they have a tiny nano brewery on which produce their own "Belgian style" ale. They are also the official tap for Birrificio Artigiano. They have 6 taps all Italian craft beers and lots of hard to find ticks in the fridges, great for beer nerds. Note they even have a hand pump for cask beers! The owners are great. Every day as soon as it is open it's full of people. It is basically the most famous pub in Pisa and you'll understand why. Very nice food as well and the staffs are so nice.
Cecco Rivolta, Piazza delle Vettovaglie, 4
Open: Tues - Sat 18.00 - 01.00
The piazza seems to be THE place to be in Pisa, especially at the weekends. This place is tiny, but spills onto the pizza, so order your beer and join the crowd. Maurizio knows his wine, but also carries Real Beer from Franco Fratoni, and some bottles from Bruton. Delicious pannini and finger foods.
La Clessidra, via del Castelletto 26/30
Open: Daily 07.30 - 22.00
Besides being probably the best restaurant in Pisa for quality and price? La Clessidra offers a small but good choice of ales from Italian and Tuscan micros, all guaranteed the owner, a very good wine taster. Of course, food is excellent.
Brasserie La Loggia, Piazza Vittorio Emanuele, 11
Open: Daily 07.30 - 22.00
Located close to the train station. They have a fridge full of bottled beers including some local micros. This is not a beer place but a cafe/pizzaria/bar, were the owner prepares delicious dishes for lunch to pair with beer specialties from Birra Amiata (four labels are produced specifically for the place) and some international classics. The main thing going for this place is that they are open all day, so it is probably the best place in town until 6pm!
The Scare Crow (Lo Spaventapasseri), Via dei Facchini, 3
Open: Daily 22.00 - 01.30
The "Scarecrow Pub" is one of the most famous and loved bars in the centre of Pisa; fame is not anyway mark of quality, as its 10 taps plus 1 hand pump that are mostly industrial ones. Anyway, it keeps a small choice of craft beers in a fridge,take note of the blackboard on the wall for updates. Inside its like an "Irish" bar, dark and full of memrobilian (crap) overall it's a Fun atmosphere, and they have boardgames.
La Torre del Luppolo, Via Renato Fucini, 13
A bottle shop with a great selection of local and international beers to buy in bottles and about 6 different beers available on tap. Seating inside and outside. Friendly staff too! 😊
Enobirreria L'Etrusco, Piazza Martiri della Libertà, 18
Open: Mon - Fri 16.00 - 19.00 San - Sun 12.00 19.00
A great Italian beer bar. Serving up pints of Tuscan craft libations, and often with a game playing on the big screen, L'Etrusco seemed to be a popular spot for soccer fans. The owners are reputable, love to chat, and offer beer tasting courses. The place looks small, but has another room (and another TV) in the back.
Enoteca Bacchus, Via Pietro Mascagni, 1
Open: Mon - Sat 09.00 - 13.00 & 16.00 - 19.30
Great sort of local shop with beer friendly staff. Located very close to the central station, unfortunately in the surroundings it is not advisable to stop especially in the evening, due to groups of unsavory individuals! Too bad because because this shop has beautiful displays of bottles of wine, spirits, glasses and bottle items. Let's hope the authorities manage to redevelop the area?
Craft beer is an adventure, it does not matter when you start, just as long as you explore it!
Can't find what your looking for, or going in search of beer somewhere we haven't been, then email Otto and he'll be happy to help with your research
Remember Otto says Beer will get you through times of no money,
better than money will get you through times of NO beer !