Bellagio is known as the 'Pearl of Lake Como,' this village is one of the most romantic in Italy. Sip an Aperol or a beer at one of the many lakeside cafes and admire the view. Bologna is the lively, historic capital of the Emilia-Romagna region, in northern Italy. Its Piazza Maggiore is a sprawling plaza lined with arched colonnades, cafes and medieval and Renaissance structures such as City Hall, the Fountain of Neptune and the Basilica di San Petronio. Among the city's many medieval towers are the Two Towers, leaning Asinelli and Garisenda. Fusing haughty elegance with down-to-earth grit in one beautifully colonnaded medieval grid, Bologna is a city of two intriguing halves. One side is a hard-working, high-tech city located in the super-rich Po valley where suave opera-goers waltz out of regal theatres and into some of the nation's finest restaurants. The other is a bolshie, politically edgy city that hosts the world's oldest university and is famous for its graffiti-embellished piazzas filled with mildly inebriated students swapping Gothic fashion tips.
So we set off once again insearch of good beer starting in the two (Feb 2022) brewpubs of Bolohna first, before venturing out into the bars and cafes;
Birra Cerqua, Via Broccaindosso, 5/C
A really nice micro brewery. You will have to walk off the Via San Vitale to find this quaint hidden gem. It's really small and has seating for about 12 people inside and 12 outside. It has around 4 craft beers on tap and a few bottles of own beer available. The brewing equipment can just about be seen behind a plastic screen at the front of the place. The beers are of good quality. Usually frequented by a few local regulars, great friendly staff. Not to be missed.
Statale Nove, Via Cassoletta 86
A microbrewery located on the wind swept outer reaches of Bologna. The tasting room is spacious with deli display cases full of their bottled beers and five taps. High-level award-winning beers, a wide choice and the opportunity to speak directly with Filippo, the Brewer Although most of his beers are not adventurous he provides a solid line up of beers he and his friends enjoy. There is an outdoor area that has a couple of small tents and a patio. After a long day in the city, why not quench your thirst in this quiet brewery? Highly recommended.
BrewDog Bologna, Via San Valentino 2/F
Located a 15-20 minute walk from the city centre, just around the corner from Il Punto. It's larger than it looks from outside with long bar dominating the room. Classic Brewdog industrial interior. More than 15 taps, and round 100 bottles in three fridges. They have a kitchen for pub grub and they are both kid and dog-friendly. Anyway worth checking out depending on the tap list.
Ranzani 13 Bologna, Via Ranzani Camillo 5/12
A pretty large place with a patio outside and a long bar with half a dozen stools in the main room. They have ten taps mostly Italian plus a very good choice of bottles, particularly lambics. The service is excellent, they seem to know their beers, very friendly and genuinely interested in beer. The food is quite good with interesting pizza's? Although bit outside of city centre this place is well worth visiting.
Baladin Bologna, Via Clavature, 12
Located in the basement of the Mercato di Mezzo thats quite hip a la western style market gourmet place, were you can pick food from other shops, pour a glass of Baladin and sit by yours friend in third place! Birrificio Baladin is one of the pioneers in the Italian beer industry so expect some awesome beers. It's quite cosy, quite bustling, a little bit plastic! The beer selection consists of 6 taps on the upstairs bar and the downstairs bar has the same. some regular bottles, and Xyauyu series which is also available for glass pours. The staff are friendly and helpful. Overall Craft beer and gourmet burgers served in a 2-floor space with offbeat, vintage-chic furnishings what more can you ask for?
Astral Beers Pub, Via Castiglione 13/B
A low-key hangout offering a wide selection of craft beers, plus crostini & other casual eats. What a great little gem. It's located along an arcaded sidewalk down from the main piazza. Tables and chairs are usually set outside on the sidewalk. Inside it's quite small with wooden flooring, grey-wall's. A clever range of about 8 drafts and a well-stacked wall and fridge of 120+ bottled beers, from interesting to wallet-draining! Good vibe going on here with good music, friendly customers and expert staff.
Il Punto, Via S. Rocco, 1G
A proper beer bar with an internal veranda and saloon. Around 8 keg lines (an all Italian line up) plus more choices in the bottle fridge. Nice atmosphere inside, friendly service. A cool vibe in a comfy bar with DJs and art shows. Tasty cheese plates and meat plates available with outstanding selection from small producers, also some panini's. Really friendly and knowledgeable staff. A good place, don't miss it if you are in town.
Tana del Luppolo Draft & Dreams, Piazza Manfredi Azzarita, 3/A
The name is intriguing, the wolf's hideout? A small place a bit untidy with tables inside and on the street. A good choice of beers on tap and bottles. Really friendly and knowledgeable staff behind the bar. Up to 22 taps with Italian crafts and 2-3 classics from Bavaria. Good music played. The staff are very nice and always friendly and smiling.
Il Pretesto Beershop, Via Riva Reno 60/d
Beershop the Pretext, is a medium sized bottle shop not that far from the city centre. The atmosphere is really relaxed, lot's of beer memorabilia on the walls. The prices are not cheap, but you can drink inside the shop, or just outside. About 250 beers on the shelves plus some in two fridges. A good Italian selection with lesser known breweries. Also good range of imports from various countries. The owner is ready to recommend beers and he seems to know the Italian beer scene very well. A very good place worth visiting.
Beer 4 Bunnies, Piazza san Francesco 11
Located in the pub/nightlife area of the city (Pratello) this small beer shop with 4 taps provides an excellent selection of lots of things beer from all over the world. Their expertise is guaranteed, as it is owned by the same guys as the Harvest pub, a staple of local craft beer culture. The place is colourful and relaxed, with not too many places to sit, but a lot of space right in front of it to hang out. Good punky music playing.
Harvest Pub, Via Montello 4
A dive bar located a little out of the city centre and definitely more of a spot for locals. A small beer selection with several bottles to go. A little limited food menu, but of good quality. Here you can drink an American Wheat made for them by the Brewfist Brewery called Bender Ale a rather tasty offering. A cool place to drink in Bologna. The staff are very friendly and keen on chatting about beers. Otto says, good prices, a very casual setting and a really nice atmosphere.
Fun Cool Oh!, Via Belvedere 2a
You have to come here just for the name! A cosy and laidback place in the old town with a cool vibe. They have 4-5 tables outside. Inside there are sofas, chairs and beer kegs to sit on, great music as well. Maybe a little bit rough around the edges, with a student vibe. It is one of the few places in Bologna with a foosball table! The staff are welcoming and friendly. The place is cute, ideal for spending time with friends. Very central but not chaotic and very affordable. Otto says a living room, a meeting place, with free Wi-Fi, where you can spend your day relaxing, working, studying, chatting or simply enjoying your time in good company!
Birroteca Lupulus, Via Giuseppe Petroni 3/a
A small brightly lit bar between the city centre and the university. Decent line-up of 10 taps mostly Italian craft and a couple of fridges with bottles. Overall it's a noisy student hangout early doors, then gets more serious later? The owner is friendly a good place, but best to avoid the crowd of students who just drink spritzers and eat the free food. Go after 8pm!
Bierreria Amadeus, Via Dagnini 1A/B
One of the best beers bars n Bologna. Not quite in the centre so you may need to take a Taxi but it's well worth it. They have a massive selection 200+ of bottles, lots of Belgian and more importantly Italian craft beers! Also 12 taps. The place itself is comfortable and the deco itself is pretty off the wall with globes hanging from the ceiling covered in bottle tops. In the 1990's this place used to have a brewery on site, but sadly no more? A good menu offering historic sandwiches and croutons, long leavenings, Roman tongs and scrocchiarella, Hamburger with Calzolari Oven sandwiches, Bavarian dishes, pretzels and many fried finger foods! Otto says, a huge selection of beers, plus friendly, lively and really good fun, a Bologna classic.
.........and now for something completely different?
Pappare, Via De' Giudei, 2
Located in the central and most popular part of Bologna, this is a busy spot. "For coffee lovers this is one of the best place in town. You can choose between different kinds the choice is vast! Rich breakfast/brunch options are quite good too (but a little more expensive). The staff are very helpful and friendly The interior is bright and welcoming.
Cafè Terzi, Via G. Falcone 335
If Michellin grants a star to a bar, it definitely deserves one! A lovely little cafe with an old world feel. The space has lots of interesting features from the small spherical water glasses to the antique tables. The service is very good and you can really see that they care about their product. Several single origin coffee available. Delicious medium roast espresso blend. Not your typical Italian coffee shop. Prices are also very reasonable for the quality. Recommended
Café Pastry Gamberini, Via Ugo Bassi, 12/R
A cool place were you can get delicious pastries, cake and coffee. The interior is nice and cosy. It is a typical cafe setting where most people stand at the bar, have a quick coffee or a few bites. The buffet they offer for aperitif has a big variety and is of good quality in comparison to other bars offering aperitif. Top Tip; they actually have incredible after work "happy hour"
Café de la Paix, Via Collegio di Spagna, 5
Peaceful! A non-Italian cafe, that's very cozy, with calm background music, the tables are not too close to each other. Nobody tries to put you out as soon as your coffee finishes unlike other places in Italy? Absolutely welcoming! There is WiFi so you can "surf" as much as you want. You can find fair trade products and craft beers.
Naama Cafè, Via Guglielmo Oberdan, 31/b
Great coffee and huge selection of sweet and salty breakfasts. The design is unique and catches the eye immediately. Kind and warm hospitality and service.
Cantina Bentivoglio, Via Mascarella, 4/b
Lovely local rustic restaurant. Friendly service. Full of locals but with a menu also in English. The pasta dishes we had were both really tasty and there is a great selection of wines. Reasonably priced and in a great location.
Swine Food, Via Augusto Righi, 24
A nice place with friendly staff. Good Bolognese cuisine in a cosy atmosphere. Somehow an alternative to the rather classical trattoria nearby. If you are looking for a special meal with a grrat atmosphere, of high quality with friendly service, then this is it. They have three places to sit - inside, outside along the sidewalk, and outside in an enclosed patio along the street.
Macondo - Cocktail Bar, Via del Pratello, 22
This I a quirky little bar in the centre of the city. An eclectic mix with the feeling you are sitting in someone's living-room rester than a bar. Their drinks are well mixed and the live music always adds an extra dimension.
Chaos Rock Club, Via Francesco Zanardi, 84/3
Cozy, cheerful people and engaging animation! Located not too far from the center. The most striking thing is the type of audience that is very selected. Another positive aspect is the musical quality with volumes worthy of a real club?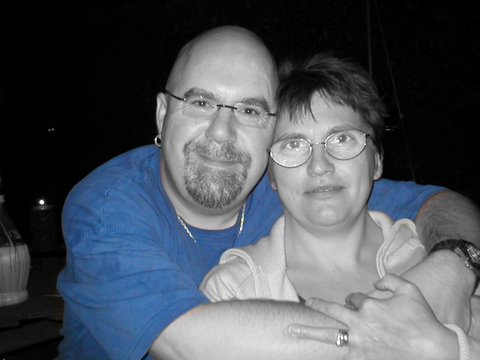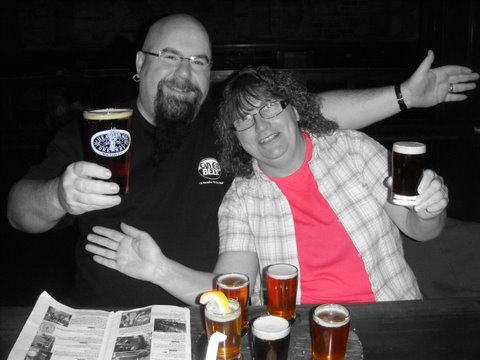 Craft beer is an adventure, it does not matter when you start, just as long as you explore it!
Can't find what your looking for, or going in search of beer somewhere we haven't been, then email Otto and he'll be happy to help with your research