Venice, the capital of northern Italy's Veneto region, is built on more than 100 small islands in a lagoon in the Adriatic Sea. It has no roads, just canals – including the Grand Canal thoroughfare – lined with Renaissance and Gothic palaces. The central square, Piazza San Marco, contains St. Mark's Basilica, which is tiled with Byzantine mosaics, and the Campanile bell tower offering views of the city's red roofs. Venezia only has one brewpub as of May 2022.
BEFeD Mestre, Viale Ancona, 20
Open: Tues - Sun 18.00 - 22.00
A large spacious brewpub, with the interior decorated with a lot of dark wood, and yellow paint, quite typical of any European bar, tall bar stools and table in the bar area and them more normal table and chares for dining elsewhere. The vibe is a mix of locals and tourists. You can eat peanuts and throw the shells to the floor. They have quite standard beers, if you are a beer geek go for the 3 new ticks. Decent food menu and apparently the specialty is a chicken roasted over a wood fire. Overall it's a typical Italian beer business.
Red Bear Pub, Via Trieste, 20, Marghera
Open: Thurs - Mon 18.00 - 02.00
Located about 10-15 min walk from the Mestre train station and a little more from Mestre center. A medium sized bar that looks like it was on old auto garage, with a sort of lounge in the back and regular tables in front. a wooden interior and quite dark. They have 10 taps on, also one hand pump. Mostly Italian micros on tap and local ciders. Good quality of beer. Also two fridges full of rare treats. Around 60-70 bottles in total. Good service, and well worth checking out.
Birre Da Tutto Il Mundo, Fondamenta degli Ormesini 2710
Open: Daily 11.00 -16:00 then 19.00-02.00
Located outside touristic areas, in a cosy and fine looking "Ghetto" area on the side of a canal (actually the word ghetto was invented in Venice and, yes, they used it for the isolated Jewish area). The patio gets packed as you can well imagine on a nice evening were the cheery, beery scene often spills into the street. They have 4 beers on tap, all Italian. Several fridges inside with plenty of Italian and imported beers. Certainly worth checking out when in Venice.
Il Santo Bevitore, Cannaregio 2393/A
Open: Daily 11.00 - 18.00
This bar is nestled by a canal (no surprise there then!) and about a 8-10 minute walk from the Rialto Bridge in a less touristic part of Venice. A medium sized bar with a patio outside. It's nice to sit just by the canal and watch boats and people walk by. The interior is small I would imagine only several tables could fit in normal non-pandemic setup. They have 21 beers on tap 9 are the usual suspects from Belgian and Germany. But the rest of the beers are all Italian from smaller breweries. Good friendly service. Food is tapas style and very tasty. Worth checking out.
Osteria Alla Staffa, Sestiere Castello 6398
Open: Wed - Mon 12.00-15.300 & 18.30-23.00
A nice little sanctuary in Venice. quiet place on quiet street by a canal! Probably the only place in Venice where you can really find something different from what you're used to. Real Ales, craft beers, Italian microbreweries and great great food. This is a small, friendly place not too far from the center of Venice/San Marco. With really nice staff who were very informative and helpful.
La Dispensa del Forte, Via Forte Marghera, 3
Open: Tue-Fri 12-14:30 & 19:30-21:30, Sat-Sun 12:30-14:30 & 19:30-21:30
A really great place in a beautiful location not far from the center of Mestre in the middle of Forte Marghera. Set in an old abandoned fort that now hosts restaurants, pizzerias and often live music. High quality beers at more than reasonable prices. Furthermore, the publican is a true connoisseur and enthusiast. The choice is very wide having 4 fridges with more than 200 beers and 5 different taps. You will always find something new to taste here.
Pub Birreria Al Distributore, Via Ernesto Bonaiuti, 7
Open: Mon - Sat 18.00 - 02.00
This is an original English Pub set up in Italy. There is a good choice of English beers (pale ales, bitter ales, red ales) and the two owners are very nice and friendly. I suggest to try also the food: the bruschetta is so special! If you are wandering in Mestre, it's a good idea to sit here and to feel the fresh hoppy taste of their selection.
Conestoga, Via Bacchiglione, 17
Open: Daily 10.00 - 18.00
A nice cosy little place that attracts a very varied clientele, from the old man who drinks his ombreta to the drinker of quality beer. At least a dozen taps with a mix of semi-industrial or uninteresting breweries (Forst / Brewdog) to very interesting (Brewfist, Menaresta, Hammer and Franconia) classic "cicchetti" to accompany the drink and risotto on Thursdays. A cool place with a nice atmosphere.
Marciano Pub, Via Rossarol 7
Open: Tues - Sun 18.00 - 01.00
A classic English pub tucked away in a residential area, about 10-15 min walk from the Mestre train station. A cosy wooden interior with the bar room and quite spacious dining area in the back. Seems to be popular with the locals. They have 14 taps with some usual suspects like Pilsner Urquell and Newcastle Brown Ale. At least 7 of draft beers are from small Italian breweries.
Here are few of the other bars and cafes worth seeking out:
Caffe Florian, Piazza San Marco 57
Located right on the Piazza San Marco, you have to indulge yourself and admire the location. You may have to fight for your food with the local birds, but listen to great classical music and just savor the moment.
Very Good, Fondamenta de Canaregio 961
A small cosy restaurant, with homemade pasta and gnocchi! and of course pizza. Also a small selection of Italian craft beer. Top quality at reasonable prices.
Fermenti, Via Cesare Battisti 13
The place is located walking distance to Mestre center. Spacious patio outside. Interior is dominated by the long bar with communal table and the large back room. They have 11 taps and one cask plus 2 fridges. A great friendly vibe and certainly worth visiting if you find yourself in Mestre.
Birraria La Corte, Campo San Polo 2168
A rather large pizza place with a nice patio. The pizzas were quite tasty. They have 5 beers on tap Italian micros. About 20 bottles from mostly three Italian craft brewers. Friendly, observant and semi-knowledgeable service
Bone Robe, Campo Santa Margherita , Dorsoduro 2919
A Burger shop near the University. With 5 beers on tap and some bottles. Mainly English and Belgian beers. The burgers are delicious and homemade.
STRANI, Castello 1582
Located close to Marks Square in an area without a billion tourists! They have 8 taps including local micros, plus some bottles. The staff are knowledgeable and interested in beers. Prices decent.
Gatto Rosso, Via Forte Marghera, 30a, Mestre
A strange place with an alternative environment with festival like cuisine and some nice draft beer accompanied by more banal stuff, if you are in the area why not try it.
Devil's Forest Pub, Calle Stagneri, 5185, San Marco
A crowdy British-style pub. They have 6 taps: two Irish macros, two Italian micros and two German beers.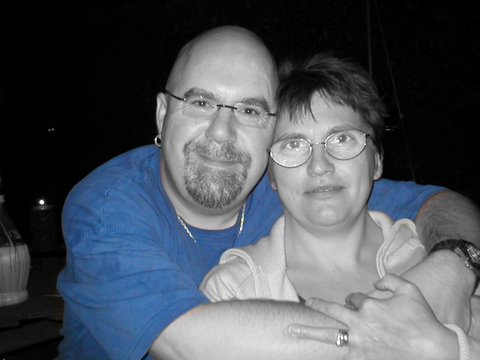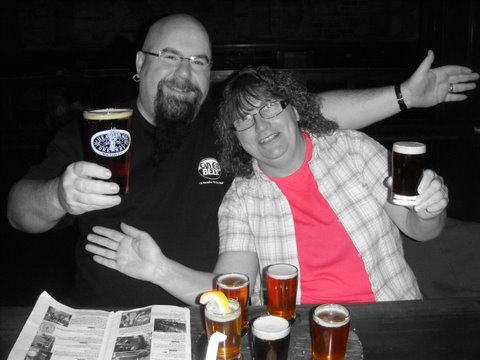 Craft beer is an adventure, it does not matter when you start, just as long as you explore it!
Can't find what your looking for, or going in search of beer somewhere we haven't been, then email Otto and he'll be happy to help with your research
Remember Otto says Beer will get you through times of no money,
better than money will get you through times of NO beer !