Estonia, a country in Northern Europe, borders the Baltic Sea and Gulf of Finland. Including more than 1,500 islands, its diverse terrain spans rocky beaches, old-growth forest and many lakes. Formerly part of the Soviet Union, it's dotted with castles, churches and hilltop fortresses. The capital, Tallinn, is known for its preserved Old Town, museums and the 314m-high Tallinn TV Tower, which has an observation deck.
For more information check out the tourist site VisitEstonia
For decades, Estonia had two big beer companies rivalling over who gets to be the number one. South Estonia's pride and joy is A. Le Coq, while northern Estonians cheer for Saku.
In the last couple of years, the game has changed. Beer-loving Estonians have taken up the art of brewing and founded microbreweries. Estonian breweries are quickly setting themselves apart on the international stage due to their high-quality products and modern approach to traditional, Estonian flavours. Raise a glass and say Terviseks (cheers)!
Traditions and superstitions, Estonians have been creating their own regional fare from available local ingredients for centuries, and beer is no exception. Brewing in Estonia dates back thousands of years to when barley, wheat and rye were first cultivated there. Brewing was a common skill known by many peasants of the time. In the 19th century beer became a widely popular drink along with other fermented drinks like kali (low-alcohol root beer) and mõdu (honey mead). Brewing techniques varied place to place, adding particular herbs for flavour or observing superstitions during the process. After a long tradition of small-scale brewing, the industrial revolution nearly wiped out small breweries. Lucky for craft beer enthusiasts, small breweries are making a serious comeback with home brewers turning their hobby into businesses. These breweries have the independence to experiment with local flavours like juniper, moss and birch as well as make time-honoured classics. Rye is another popular Estonian ingredient, not only in dark breads, but also in beer. Even for the most well-traveled beer lovers, Estonian brews will offer new flavours not available anywhere else. Who knows, you might even discover a new favourite!
Tallinn Craft Beer Weekend, organised by Põhjala Brewery, brings together over 200 brews from more than a dozen countries to create a beer-lover's playground. During the rest of the year, pay a visit to Pudel Bar or Põrgu Beer Cellar in Tallinn for an impressive selection of domestic and international beers. When in Pärnu, be sure to stop by the HOP Õllekelder, a cosy tavern with the city's largest menu of beers. At Hiiu Brewery, on the island of Hiiumaa, you can not only taste home-brewed beer, but learn about the traditional production process and local beer culture. Some restaurants not only offer a variety of craft beers, but also serve their own on tap, like Hell Hunt and the Tartu Gunpowder Cellar.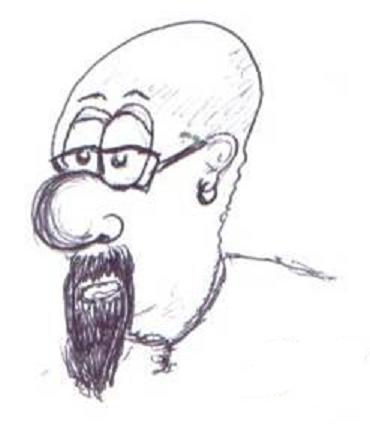 🙃 Otto say's, don't be a fool! Go enjoy some craft beer. 😜