Florence, the capital of Italy's Tuscany region, is home to many masterpieces of Renaissance art and architecture. One of its most iconic sights is the Duomo, a cathedral with a terracotta-tiled dome engineered by Brunelleschi and a bell tower by Giotto. The Galleria dell'Accademia displays Michelangelo's "David" sculpture. The Uffizi Gallery exhibits Botticelli's "The Birth of Venus" and da Vinci's "Annunciation." In a land completely inundated with signature wines, Sangiovese grapes and an economy that practically revolves around the next vendemmia (grape harvest), it can be quite refreshing to find a few "crafty" local beers. Firenze has three craft breweries (March 2022) so lets start off with the oldest craft brew pub in Florence;
Il Bovaro, Pisana 2r/3r
Sitting on the corner just outside the Porto San Frediano, this pub has a great, almost romantic atmosphere with jazzy background music and the brewery on show and the brewing tanks are visible to the left of the bar, with copper piping running through the ceiling. The beers are ordinary and forgettable. Inside it's quite a smallish bar. With a warm interior with lots of wood and brickwork. The furniture is rough wood. There is a nice patio at the front right next to an historic large brick arched door. Unfortunately the focus is really on the restaurant than the beer of which they usually only have 3 on tap. This place is not worth the detour for the beer unless you really want to "tick" the beers. Note: Website defunked so possibly closed?
Birrificio Mostodolce, Via Nazionale, 114/r
A brewery tap/fake brewpub in the centre of Florence located a few hundreds meters away from the main rail station. A relaxed environment but not at aperitif time when there is an absurd crowd of people who want a pint at "happy hour prices"! One of the best places to eat with quality craft beer. A very casual but cosy place were the beers change seasonally even if there is not a great choice. The food is very good and of good quality. It's a must when in Florence, recommended! Note: I think the actual microbrewery is in Prato?
Archea Brewery, Via dei Serragli, 44R
Another brewery tap/fake brewpub in Firenze. Inside it's a dark and cavernous pub, decorated with the usual beer memorabilia bits and bobs. There is an "L" shaped bar in the front room, some bar tables and a few overflow tables in the back room which also has a TV, tuned to the inevitable football of course! They have a wide selection of their beers and other Italian craft brews about a dozen on tap plus 2 cask pumps plus a great bottle selection. Their beer is actually brewed in a town south of Rome, which are competent if not adventurous. Friendly staff and patrons, a mix of locals and tourists create a good atmosphere, with occasional live music.
Diorama, Via Pisana, 78/r
A nice little bar just outside the city walls. They only six taps and one cask beer engine but they also have two large fridges with a lot of bottles from around the World. The bartenders know what they are doing and can give good advice. Food wise it's just cheese and sausage platter's. The bar is actually quite small, but well lit, with a few outdoor tables. A bit of an awkward setup with several small tables all facing each other? Great helpful knowledgeable staff. Probably one of the best (if not the best?) places in town, it's were all the local beer geeks hang out.
King Grizzly Birroteca, Piazza de Cimatori 5
A cosy tavern on a narrow side street, offering a wide range of bottled and draft brews in rustic, wood-paneled quarters, with several barrels as tables and some beer memorabilia as decoration on the walls. They have several taps with a diverse selection of beer. Friendly service and a pleasant atmosphere, well worth dropping by to have a beer while walking through Florence.
Pint of View, Borgo Tegolaio 17/r
Founded by a former brewer, this bar features a casual environment for serious beer along side Korean-Italian fusion food menu. Inside it's a sleek modern style place, with 12 taps that have a good selection of various Italian and Euro craft beers. Also great cocktails. A cool atmosphere and good service.
Art.17 Birreria, Borgo La Croce 64r
A super cool pub with a very attractive, spacious, clean interior. Not your typical average beers here, only craft stuff that has been meticulously selected. These guys know what they are talking about and now they even have an American pale ale that they brew themselves. It's located in the San Ambrogio area which gets quite busy at night for drinking. Expect a great atmosphere, it was really nice and cosy. The people working here really know their beer. Would definitely recommend!
BrewDog Firenze, Via Faenza 21r
The typical No-nonsense BrewDog chain bar specializing in the Scottish brewery's craft beers, with regular guest brews. Located a few minutes walk from the centre of town. It has two floors that have the typical industrial feel to them. Standard pub type food the staff are friendly. Always worth a look in to see if they have any "ticks"!
Braumeister, Via della Madonna della Tosse, 12r
A decent place to get German cuisine and beer, located a little far from the city centre, but within walking distance, about 15mins, but it's worth the walk. Inside it's all wood with a Bavarian style pub vibe to it. A relaxed fun atmosphere. were you can have pretzels and excellent beer EIN PROSIT! Excellent food (both pizza and Bavarian dishes), very characteristic atmosphere, friendly and competent staff and, of course, a truly enviable choice of bottled beers! Slightly high prices?
Enoteca Millesimi, Borgo Tegolaio, 33R
A great little wine and beer shop with extremely friendly and knowledgeable staff. It seems like a family-run place? The prices are fair and you see many locals shopping there. When you enter the Millesimi it feels like entering a cave. It also has a cellar that respects both wines and beers. The quality of the bottled beers is very good, with many rare and barrel aged special editions plus others, all of quality. Francois, the owner's son, is the one who deals with the beer sector, and is always very helpful and competent. The prices are affordable to say the least, also given the high quality products that can be found. It's got a really cool Vibe, beer and wine aficionados will really appreciate it.
Firenze Birra, Via dei Sette Santi 19R
Probably the best beer shop in Florence? Great varieties of craft beers; over 400 labels of craft beers from the Italian and international beer scene. The owner is a real expert with a lots of passion for his work. A good amount of the beer is refrigerated and ready to be consumed on the spot. The location is not central but it's worth going there. Prices are very fair. When in Florence: give it a try. Also for getting tons of local ticks!
One Eyed Jack, Piazza Nazario Sauro, 2/r
This red-hued hangout with an edgy vibe offers pub grub, cocktails and 8 craft beers, along with darts and live music.
Il Porcospino, Piazza di Madonna degli Aldobrandini 11r
Located a 1-min walk from the Basilica di San Lorenzo. A traditional style Tuscany Restaurant, with excellent service, a great ambiance, freaky bathrooms! very enjoyable overall.
Public House 27, Via Palazzuolo, 27r
Located a 3-min walk from the Santa Maria Novella. A cool place with a good selection of Italian and European beers. The bartender is very friendly and helpful. The bar gets filled with locals which makes for a great experience.
Hops, Viale Spartaco Lavagnini, 7
An energetic watering hole featuring craft beers on tap, cocktails, pub food and sports on TV. Located on the outskirts of the old city center. It has high ceilings, is super spacious, and is very clean. Even the bathrooms were pristine! There are two barrels for tables where you can drink outside.
Il Fauno, Via Cavour Camillo Benso, 89\R
A pub with a dimly lit atmosphere and thick wooden tables, but absolutely bland from the point of view of craft beers. Of the countless and captivating bottles displayed in the window? There are non not even a shadow!
J.J. Cathedral, Piazza San Giovanni, 4
Located a 1-min walk from the Florence Baptistery. A British them to this pub. Not a huge selection of beers, and it seems they mostly aim to bring the tourists in? It's cheap and cheerful. But be warned they still have the squat toilet's, Yes in 2020!
Fiddler's Elbow Florence Irish Pub, Piazza Santa Maria Novella 7/R
Located a 3-min walk from the Santa Maria Novella. Probably the best Irish pub in Italy! The manager picks new beers every week and is very knowledgeable. Great ambiance with pool tables and lot of room for people to hangout. They also have a cool outside space to chill in. Nice friendly staff.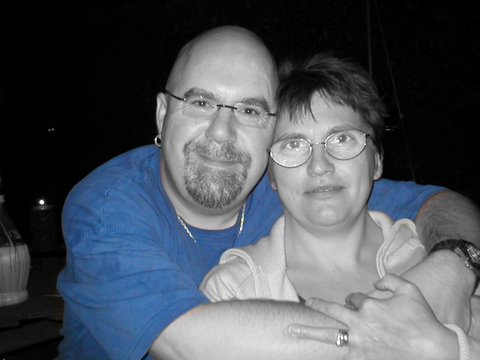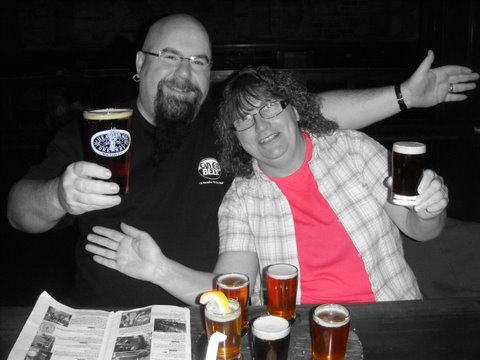 Craft beer is an adventure, it does not matter when you start, just as long as you explore it!
Can't find what your looking for, or going in search of beer somewhere we haven't been, then email Otto and he'll be happy to help with your research
Remember Otto says Beer will get you through times of no money,
better than money will get you through times of NO beer !