So lets find craft beer breweries, bars, brewpubs, restaurants and shops in the area of Tartu. But first lets set the scene, Tartu is a city in eastern Estonia. Located 187 kilometers southeast of Tallinn, many locals call Tartu the true capital of Estonia. It's known for the prestigious, 17th-century University of Tartu. Tartu is considered to be the intellectual capital. About a quarter of the population consists of students attending one of the city's 16 universities! The old town centers on the university's neoclassical main building, and the cafe filled Town Hall Square, home to the Kissing Students fountain. The Town Hall Square is surrounded by historical buildings. The current town hall is the third building that has been erected in that spot. In the 18th century, the square was the location of the most important market in the city, The Great Mall. The modern Science Centre AHHAA has hands-on exhibits and a 4D cinema. KGB Cells Museum Built into what was the local NKVD/KGB in the 1940s and '50s, the museum covers themes of repression and the Estonian resistance movement. The ruined Tartu Cathedral, in hilltop Toomemägi Park, has two restored towers with viewing platforms. Like many university towns, Tartu has a lively, creative spirit. One of the most striking aspects of this is the strong culture of street art. From large murals adorning the sides of buildings and museums to small portraits popping up in shuttered windows of old buildings, there are many fun and detailed pieces to be found. For more information check out Visti Tartu.
So lets discover the two breweries (as of Feb 2022) in Tartu with Otto first;
Pühaste Pruulikodam, Tähe 133c
Open:Tours by arrangement?
Pühaste Brewery has it's own taproom and sometimes organises cultural events. A huge open warehouse type building, with paintings on the walls, that give it a more civilised air. If you're a beer tourist, it's worth phoning them up (as its a bit out of the centre) and seeing if they can do a tour you, as they are probably Estonia's best brewery? Otto says, Brilliant staff, quality beers and a good experience.
A. Le Coq (Olvi), Laulupeo pst 15
Open:Tours by arrangement?
Well, they do, do tours, and lots of the time you don't even need to book, merely to fit into their timetable. It has some history, and a nice museum full of paraphernalia from long-extinct breweries, maps, adverts, caps, bottles etc. You can get quite a good view of the brewing operations, but it's mostly a factory/warehouse. You get beer at the end of the tour.
De Tolly Beer Bar, Küüni 5
Open: Tues - Sat 16.00 - 23.00
An awesome tiny underground bar, located in an what looks like an underground concrete bomb shelter? But great music and nice people. Named after Barclay de Tolly, a guy to whom there is statue standing just a few meters away. It's a small place so can be a bit crowded sometimes but that's what makes it special. The vibe is metal/punk club, with lots of artifacts hanging on the walls, furniture made from second hand materials. But it's cosy. The wide selection of craft beers, has plenty of rarities that you can't find from anywhere else. Prices normal for Estonia (ie high). The taps are listed on the wall as is usual for the region, bottles are not listed at all. For anyone who is serious about craft beers, it's probably best place in Tartu?
Pühaste Kelder, Rüütli 11
Open: Daily 17.00 - 23.30 or even later?
A cellar bar with surrealistic wallpaper and posters, a vaulted ceiling and tiled floor. Also a small outside seating area in the pedestrian street, perfect for enjoying some decent local brews on a sunny afternoon in Tartu. Painted stone walled toilets! Great range of Estonian bottled beers among a total of 100, plus 20 drafts, mostly by Puhaste brewery, which is really great. The prices are fine for such quality beers. Service is friendly with staff who offers samples.
NAIIV Tartu, Vabaduse pst 5
Open: Tues - Sat 11.00 - 23.00
A boat that has been transformed into a bar (how COOL is that?). A chilled laid back atmosphere and the location (literally on the water) is great plus a good selection of beers. It has two bars, upstairs and downstairs, not always both open. Also two blackboards in the downstairs bar, listing the beers. Lots of old (second hand furniture). Service is friendly, but not too knowledgeable. A bit of a hipstery vibe
Möku, Magasini 5
Open: Mon - Fri 12.00 - 23.00 Sat 18.00 - 23.00
An Urban "hipster" bar with a decent selection of beers (also local craft beers on tap,). It has a large, very enjoyable garden area. The inside is quite cool. Lots of street art on the walls. Recommended for those of you who like drinking in the fresh air. This place has positive friendly bartenders who create an over all great experience 💖✨😎 It is by far the chillest place both beer (coffee) and music. The atmosphere is amazing for meeting up with friends or working. An absolute treasure!
Kivi baar, Rüütli 13
Open:Tues - Sat 20.00 - 04.00
Another popular hipster place located in Tartu's old town. A pretty unique pub/venue with little courtyard and multi level bar areas. The environment inside is very cosy and the selection of beers is huge, you'll definitely find something to drink from the 10 strong tap list to over 100 Estonian craft bottles. The music play list is fantastic you will not regret coming here? 😎 😊 🤩
Püssirohu Kelder, Lossi 28
Open: Daily 12.00 - late!
This is actually a huge former gunpowder store built into a hillside, so atmosphere is the thing here. According to the Guinness Book of Records, the highest pub ceiling in the world! Absolutely worth seeing, reminiscent of a cathedral. One cavernous main room on two levels. Really a food place and not a beer place but they do have their Own dark house beer. Otto says; a must visit for the history and the atmosphere.
Lokaal Pirogov, Rüütli 2
Open: Daily: 14.00 - 04.00
Soup and cake, beer and palinka! It's a good place to have quick lunch or grab a drink with friends. There are some seats outside of the cafe as well. Toilets are very clean and tidy. Also, it has good music: interesting, pleasant and not too loud so you can have a chat. And there is excellent service. Pirogov offers hearty and relatively cheap soups of a slightly Hungarian slant, a great thing for a backpacker. There is also good, inexpensive beer and wine, and a wide choice of strong drinks (including at least three palinkas, not an everyday sight in Estonia).
Meat Market, Küütri 3
Open: Daily 12.00 - 23.00
A steakhouse 🥩🍖 that has a good craft beer selection, actually most of the Hopster range in bottles plus some Belgians. The staff are super friendly, and take time to explain all about the food you are going to eat, give recommendations as to what wine is the best to take with the food. The ambience is cosy. There is also a cocktail bar 🍹🍸, which has a few classy food items. Would highly recommend this restaurant if you're visiting Tartu.
Barlova, Tähe 29
Open: Mon - Sat 17.00 - 23.00
Located 10-15 minutes walk from the center of the Tartu. Built in an ex-apartment, this place is as hipster as hipster things can go. Everything looks second hand. In some ways nice, but then again... There are 2 local macros on tap and selection of craft bottles is limited to around 20 bottles. Otto says; A very nice bar with a good selection of quality beers and cool staff 🍻
Pahad Poisid, Kuuni 2
Open: Daily 11.00 - 00.00
English style pub/bar. Selection of beers include macros, some micros and macro-micros. The theme here is lads! Lots of laddy sports on the tellies. A surprising range of beers, over 50, and a few decent ciders too. Staff do their jobs fine. Whilst the interior fitted decor is quite sophisticated, the laddish theme drags it down somewhat.
.... and now for something a little different?
Cafe-restaurant Werner, Ülikooli 11
Open: Daily 07.30 - 22.00
For coffee and cakes, definitely visit Werner. It's located near the town square and has great cake selection.
Säde kohviteek, Rüütli 4
Open: Daily 09.00 - 21.00
A very nice place with alternative coffee options, as well as paninis, wraps, salads. Also deserts available, and you can buy beans for home.
Karlova Kohv, Tähe 63
Open: Tues - Fri 08.00 - 17.00 Sat = Sun 10.00 - 16.00
For something a bit more special, consider visiting Karlova Kohv, located a bit out of the city centre but in a really cosy neighbourhood. They roast their own beans. The he walk is definitely worth it. Barlova is located not far from it.
Tartu Coffeeling, Kastani 42 Aparaaditehas Courtyard
Open: Mon - Fri 08.30 - 19.00 Sat - Sun 17.00
I haven't tried it myself, but I've heard it's great? Apart from the coffee they sell cakes and other Asian / Indian / Eastern foods (Coconut oil, rice, noodles, teas etc.) as well as tea and coffee accessories (samovar, porcelain tea & coffee services etc.) Located in "Aparaaditehas" that is in general is full of hipster eateries, design stores and overall great vibes. It is the home for the very popular Müürilille flea market, two galleries Kogo and Ag47, many different event spaces and venues like the Hall of Love, the Club of Different Rooms and the Living Room Behind the Stage. Ottos top tip; It's quite near a local attraction the "Printing and Paper Museum" and is a part of the original culture of the city.
Pierre Chocolaterie, Vene 6
Open: Daily 08.30 - 21.00
An amazing and interesting place. Eclectic decoration that is worth a visit. As the names says it is about anything chocolate. 🍩🍪🍫The prices are a bit touristy but overall acceptable. Indulge in one if their cakes with a drink and taste one of their hand made chocolates with chili, caramel or Marc de Champagne. A great place to visit for desert, having the salty part of lunch elsewhere and coming here to indulge in all things sweet. Otto says; Remember that portions are HUGE! and try one of their chili 🌶🌶choices.
Werner Cafe & Lounge, Ülikooli 11
Open: Mon - Fri 07.300 - 22.00 Sat - Sun 09.00 21.00
Werner is an important part of the university town having been a meeting place for professors, students, artists, poets and writers since 1882. The cafe serves the biggest cappuccinos in town. In addition to the cafe downstairs, their 2nd-floor lounge is one of the best hidden places to have a delicious dinner and relax.
Taverna Pizzeria, Raekoja plats 20
Open: Daily 11.30 - 23.30
The interior looks like it's been kept the same since the beginning of the 1990s which gives it a funky retro vibe. Locals say that this restaurant serves the best pizzas in Tartu? The staff was really friendly and helpful.
Don't be a fool! Go enjoy some craft beer.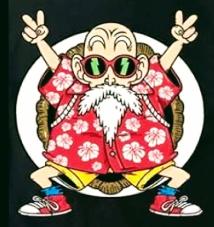 I hope you found my guide to the brewpubs and bars in Tartu useful?
Now you just need to get yourself out there and start the beer adventure for yourself!