Stuttgart - the exciting metropolis in southern Germany
Stuttgart, home to the second biggest bier festival in Germany the Cannstatter Volksfest held at the end of September early October this is a realy good festival that has still not been spoilt by the media unlike the better know Munchen Oktoberfest! For info on this year's festival click here.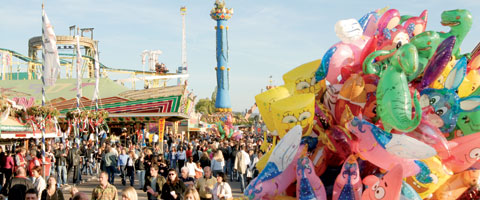 Charmingly situated in the heart of one of Germany's largest wine-growing regions, this vibrant metropolis fascinates visitors from all over the world. The state capital of Baden-Württemberg delights tourists not only by virtue of its magnificent panorama, its impressive gardens and parks, its fine squares, splendid palaces and buildings in a wide range of architectural styles, but also by its cultural diversity. A big draw for visitors to Stuttgart is the sensational Mercedes-Benz World as well as the magnificent Porsche-Museum. Discover the myth of those world-famous premium cars in Stuttgarts unique automobile museums! Stuttgart's traditional festivals also enjoy world-wide popularity: the great Stuttgart Spring Festival, the elegant Summer Festival whose white pavilions, countless fairy lights and lanterns make it one of Germany's most delightful city festivals, and the Stuttgart Wine Village with some 120 lovingly decorated wine arbours. At the end of September things really heat up during the Stuttgart Beer Festival. Its numerous fairground attractions and the vast beer tents holding up to 5.000 visitors make it one of the world's biggest and best beer festivals. During the weeks of Advent, the Stuttgart Christmas Market opens its doors to visitors. The magnificent castles and palaces, historic towns and splendid vine - yards in the Stuttgart region entice visitors to enjoy wonderful walks, cycle tours and boat trips on the River Neckar and the many idyllic lakes. Stuttgart is always worth a visit for a bier or two especially with eight brewpubs as of May 2022
Cast-Brauerei; Siemensstraße 144
Hours: Wed - Fri: 930 - 1830 & Sat: 9.30 - 16.00
A very friendly bonsai-brewery where you can get their superfresh bottled beers. Basically still a one-man brewery with a very nice, always busy brewer who is always up for a chat, although he is struggling to keep up with local demand. Inside its a small brewery with nothing else there except the equipment and storage. Definitely a recommended visit if you are anywhere nearby. Easy to reach via U-Bahn.
Dinkelacker-Schwaben Bräu; Tubinger Strasse 46
A brewery tap in the corner of the brewery a little way out of the city centre. It's a bit of a concrete monstrosity on the outside but looks decent enough inside, lots of tables over different levels. Beer range across the brands of the brewery were decent enough. Service good. Would revisit They have English menu and nice service. The food is good. You can also get here some of the non standard brewery beer in bottles, like the heller bock.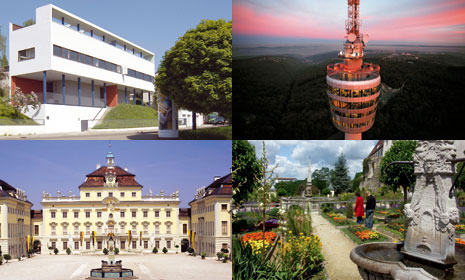 Brauhaus Schönbuch, Bolzstraße 10
Located very close to the centre, though somehow rather hidden. A massive place, with a semi-upscale feeling. There's a large terrace outside with a copper on display. Plenty of seating and popular with locals, the biergarten is nice in the summer. A big range of Schönbuch beers on with a couple of bottled craft offerings, average beer,friendly service, with the standard Swabian and Bavarian menu. Otto says; a fun spot, but the beer isn't anything special.
Stuttgarter Hofbräu, Boblinger Strasse 104
A very old brewery in Stuttgart. Workshops of the plant are located in the mountain and have a colossal area. Once a year, a beer festival is held on the territory of the plant, during which you can walk through all the shops and look at the production from the inside. Very good brewery with a restaurant! Good food at reasonable prices! Typically Swabian.
Lost River Brewing, Farrenstrasse 15
A modern micro brewery, producing severn American style beers. Tours by arrangment.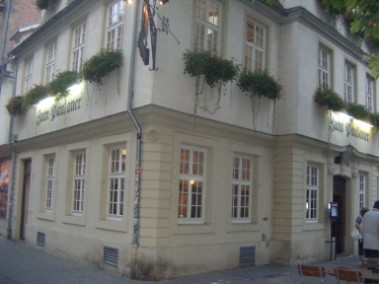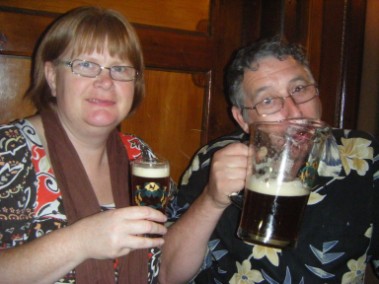 Calwer Eck Lokalbrauerei; Calwer Strasse 31.

Hours: Mon-Thu 09.00-01.00, Fri 09-02.00, Sat 10.00-02.00
An upstairs venue not far from Stadtmitte station. Wood everywhere. The interior is nice, but there are multiple TVs showing Bundesliga (Soccer), which makes it more a bar for me then a restaurant/brewpub. Inside is a rumble-jumble of raised booths with high tables, half-partioned off areas and a long bar snaking along one wall. The service is ok. Beer nothing special and a little pricey. Worth a visit for the ticks. Not one of the better brewpub venues. Note: cloud of closed due to Covid Lockdown?

Sophie`s Brauhaus; Marienstr. 28, 70178 Stuttgart
Opening hours: Mon-Thur 11:00 - 01:00 Fri.-Sat. 11:00* - 2.00 Uhr .
Public transport: U/S-Bahn Stadtmitte.
A brewpub/restaurant in the very centre of Stuttgart. Nicely decorated, pleasant seating. An upstairs brew house with a modern feel, plenty of space to sit and chill Here you can see the brewing vessels against one wall. There are various partitions that partially divide the room. Everything is retro with lots of wood and bits of old knick-nacks hanging from the ceiling. We all rated the Sophie's Schwarzbier, as the best of the night.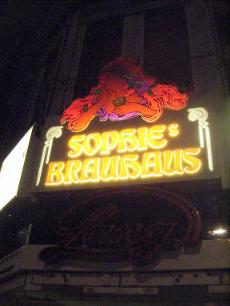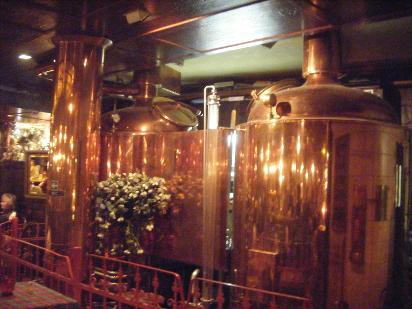 Brauerei Wirtshaus Sanwald, Silberburgstr.157

Opening hours: Sun-Thur 09:00 - 01:00; Fri- Say 09:00 - 03:00
Dinkelacker-Schwaben Bräu, because of the many mergers that formed the today's company, has more than one brewery tap in Stuttgart. This is the one from Weißbierbrauerei Sanwald, which was bought up in 1977. Traditional German interior, really amazing German, specifically traditional Swabian, food. I can highly recommend the "Rahmsauerbraten" and the "Zwiebelrostbraten".

Wichtel Hausbrauerei Feuerbach, Stuttgarter strasse 21/3, 70469 Stuttgart-Feuerbach.
An old red brick building with a modern interior. A steel girder above the door with a chain block indicate a possible former use. The floor consisted of large tiles and of course there was the obligatory wooden furniture. The copper brew-kit was located on an island in the middle. There is a balcony with further tables and chairs over looking the coppers. The only down side was the galvanised steel ducting running all the way round the walls. There is further seating in the courtyard at the back for use in fairer weather. The seasonal beers are Märzen, Maibock, Sommerbier, Schwarzbier & Winterbock.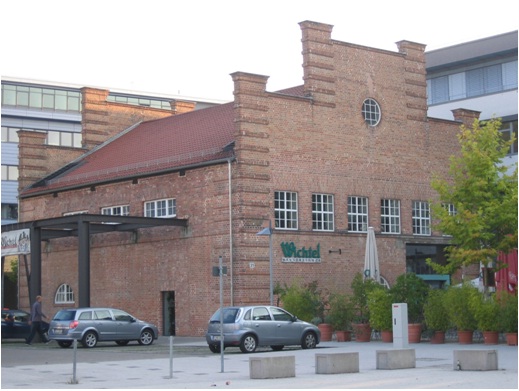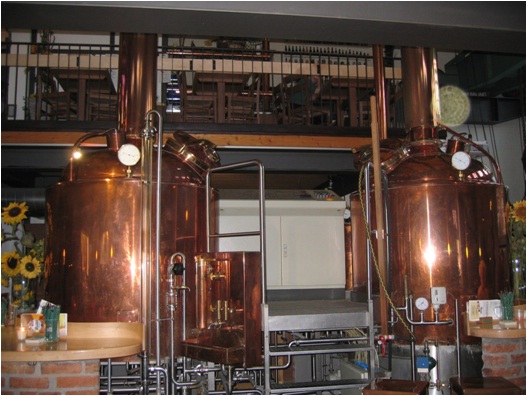 Brauereigaststätte Dinkelacker, Tübingerstr. 48
Opening hours: Mon-Sat 10:30 - 01:00 Sunday closed. Public transport: U-1/14 .

We're talking here not just about a Brauerei-Ausschank but a genuine brewery tap: the Dinkelacker brewery is directly behind this pub. It's a broad but shallow building, no doubt restricted in shape by the brewery. It's decorated in a very familiar brewery tap style - it bears more than a passing resemblance to some of the ones in Düsseldorf. There are red tile floors, pine wall panelling and big pine tables. In the windows are some colourful bits of leaded glass that I particularly liked. The bar counter is at the rear, up a couple of steps. By the entrance are a couple of weird bits of old brewing kit on display.
Der Bräu im TÜ 8, Tübingerstr 8
Opening hours: Mon-Sun 17:00 - 03:00 (brewpub part) Mon-Sun 11:00 - 01:00 (pasta part)

Another brewpub in a crappy modern building that left its charm back on the architect's drawing board. This time the brewpub/Mexican restaurant is down in the cellar while the ground floor is occupied by a ice-cream parlour/pasta restaurant under the same management. On our visit it was very busy and we stood at the bar for our drinks they were average quality but for some strange reason you can have a Weiss beer with added banana syrup!! Why would you go there? Public transport: U/S-Bahn Stadtmitte.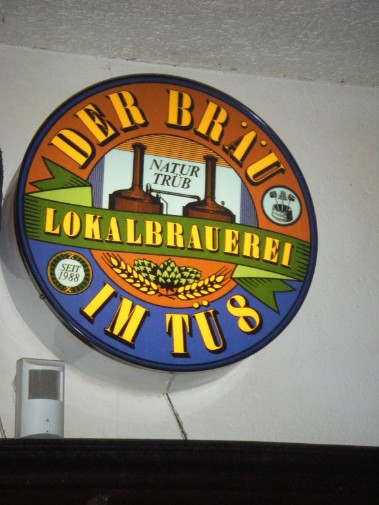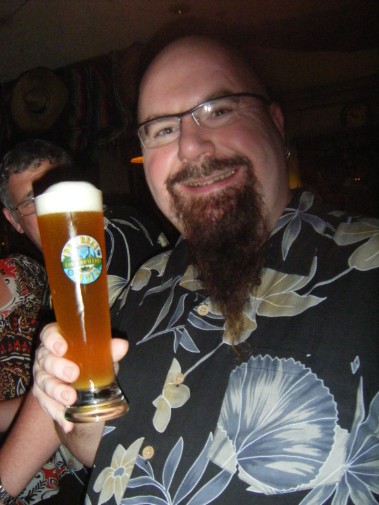 Kraftpaule - Craft Beer in Stuttgart, Neckarstraße 132
A pretty unique bar for Germany with 12 beers on tap, 3 of which are from Kraftpaule. Also 4 fridges full of other craft beer. Beer flights are available. Seats available at the bar.Bartenders are friendly and speak English. A small food menu of snacks and appetizers, including a nice-looking vegan option, awesome. This is easily the best bar in town, eclipsing Mon Petit Cafe for sure, a Mandatory visit when in Stuttgart.
Mon Petit Cafe, Kublergasse 3.
Hours: daily 10:00 - 23:00
The bar is stylish modern. The barman is very friendly, his beer knowledge seems to be a bit limited though. But he is quite enthusiastic and chatty. Overall the place is rather small, I would say 20-25 persons max. The beer menu lists about 300 brews.
Cafe am See NIL GmbH, Cannstatterstr. 26
Opening hours: Mon-Sun 11:00 - 19:00 Public transport: U-Bahn Neckar-Tor.

I had best warn you that the address of the Nil Café is deceptive: the pub is really located inside the Schloßgarten. If you walk along the Canstatter straße and take the only entrance into the park from that street then you'll be in pretty much the right spot. The pub is quite an odd place. Housed in a modern, single storey building, most of the seating is outside overlooking a small lake. The building itself has two rooms, one of which has a huge high roof and is a bit like a theatre in the round or a village hall. The bar counter is in a hallway between the two rooms and is functionally contemporary. There is a decent range of Distelhäuser beers, with Hefeweizen Dunkel and Kristall Weizen in bottles.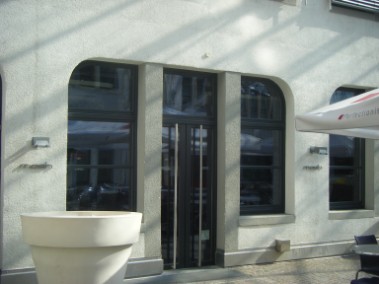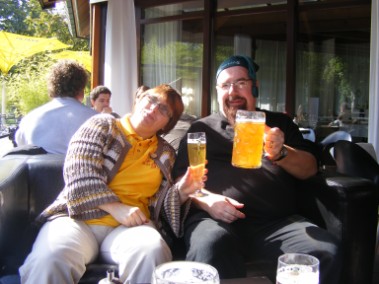 Maulwurf Kneipe und Bar, Moehringer Landstr. 9

Hours: Mon-Thu 17-1, Fri 17-2, Sat 19-2, Sun 17-24
This place is located in the Stuttgart's Vaihingen neighborhood, a suburb on the southwestern outskirts of the city. There is a direct tram connection to the city center with the tram stop a few steps away, and it is in walking distance from Stuttgart-Vaihingen station (the suburban trains that connect the main train station to the airport stop there). It is a rustic bar with a small beer garden (meaning a few folding benches and tables in the front). By far the best beer bar in Stuttgart! Due to its selection of beers, which is clearly above average. They also had a local cider on tap. The food is down-to-earth, with salads, Flammkuchen and Schnitzel-burgers as the main items on the menu. Service is very attentive and fast.

Billardsaal, Marienstraße 5
A comfy bar with a wide selection of Belgian ales, an array of gin and whiskey, plus pool tables, inside its cosy with an old timey feel. All beers served in proper glassware by very competent and (mostly) friendly bar keepers. Note; Regularly changing opening hours!
Biergarten im Schloßgarten, Am Schlossgarten 18
Opening hours: Mon-Sun 11:00 - 01:00 Public transport: U-Bahn Neckar-Tor.
Heading back towards the town centre from Nil Café about slap bang in this section (Mittlerer) of the Schloßgarten is a beergarden. A rather pleasant spot. While we were there on a Sunday afternoon there as a traditional German band playing and couples dancing in the late summer sun. The pub itself. Obviously, being a beer garden there is little in the way of a building. It's nothing more than a little kiosk, with a counter on three sides. Other than that, there are just lots of long tables and benches under the open sky. It's all self-service and there is a 2 euro deposit on each glass.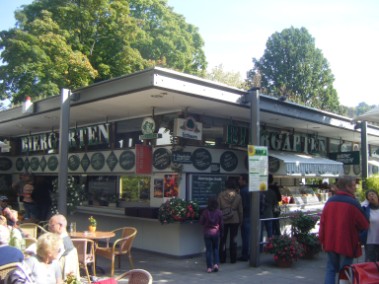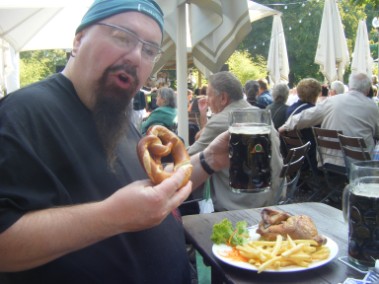 Paulaner am alten Postplatz, Calwerstr. 45
Opening hours: Mon-Sun 11:00 - 23:00 Public transport: U/S-Bahn Stadtmitte.
Zum Paulaner is in a pretty three-storey building and has a decent sized "beer garden" on the little pedestrianised square in front of it. The seats here have, on one side, an excellent view of yet another main road. Having your own private fountain, as they effectively do here, is a feature more likely to tempt customers. Inside it's a typical Paulaner tied house. There's lots of dark wood and a cosy, if slightly old-fashioned, atmosphere. There are rooms on both the ground and first floors. The food is excellent and only slightly above the price in most pubs in the city.
Schlesinger Int., Schloßstraße 28
One of the city's friendlier, open-space pubs drawing mixed younger and older uni crowds. Good value Swabian dishes and Hofbräu on tap. The draw here is a handpicked bottled selection of mainly Zwickl/Keller beers including a Hausbier, a near-full range of quality Blank's and a rather incomprehensible changing selection of international lagers
Platzhirsch; Geißstr. 12, 70173 Stuttgart.
Opening hours: Mon-Thur 10:30 - 24:00 Fri-Sat 10:30 - 01:00 Sunday closed
Public transport: U/S-Bahn Stadtmitte.
A small modern bar that has seating outside that is good to sit and pass away time with a few biers;, with a great spot on one of the few attractive squares in the centre of Stuttgart. The food isn't bad and pretty cheap. And there are plenty of local dishes oin the menu. Spätzle, Maultaschen, that sort of thing. Tasty stuff. Friendly, sociable customers and staff, beautiful decoration, excellent beer, genuine local food.
Deli; Geißstraße 7
Opening hours: Sun-Thur 09:00 - 01:00 Fri- Say 09:00 - 03:00
Public transport: U/S-Bahn Stadtmitte.

A trendy, cozy bar and restaurant serving refined global breakfast and mains, plus cocktails. Deli inflicts a post-modernist interior on a lovely old stone house in the handkerchief sized old town of Stuttgart. The aforementioned "contemporary" décor is clean and bland. There are some seats outside where, with one glance, you can see pretty well all the worthwhile buildings in Stuttgart.