Pärnu is a resort city in southwestern Estonia, overlooking Pärnu Bay. The city is bisected by the Pärnu River, which has paths on both banks, both of which end in stone jetties in the bay. The city is known for its 19th-century timber villas and for sandy Pärnu Beach, with its shallow waters and promenade. Behind the beach, Pärnu Beach Park has fountains, trails and neoclassical spa buildings. Pärnu provides plenty of things to see and do for travellers. Paddle at sandy Pärnu Beach, get pampered at the Pärnu Mud Baths or head out to explore the city's excellent parks and green spaces. Pärnu may only be Estonia's fourth-largest city, but it's firmly established as the country's summer capital, which is mainly due to the city's beach, from which a stone jetty seems to stretch to the horizon. According to local legend, lovers who walk its length hand in hand before sharing a kiss will never part. Here's our pick of Pärnu's other top attractions, from Eastern Orthodox churches to treetop obstacle courses. Opposite the Pärnu Vanapark, the Pärnu Transformation of Our Lord Church was built between 1902 and 1904 for the city's growing Eastern Orthodox population, which had become too big for the 18th-century Ekateriina's Church. Constructed in the Old Russian style, a 38m (125ft) facade of sombre red brick rests on a granite base, while the interior has an altar displaying more than 20 icons and religious paintings. From more info visit tourist information.
Wirre Craft Beer Bar, Ringi 1
Open: Mon - Wed 17.00 - 00.00 Thurs - Sat 17.00 - 04.00 Sun 13.00 - 00.00
Craft Beer Revolution rendevouz in the heart of Parnu. A cosy basement floor pub right next to the bus station. Good music, a selection of over 60 beers. You could find any type you're looking for. Great friendly staff. Located in the centre of Pärnu. This is a bar you must visit in Pernu if you are a beer geek.
Veerev Õlu, Uus 3a
Open: Mon - Sat 11.00 - 01.00 Sun 13.00 - 01.00
Location in the charming Old Pärnu. An interesting place in a old building, definitely cosy and lived in. Lots of newspaper clippings and people's photos on the walls. Small serving bar, rough hewn picnic tables, and a couple of tables outside in the courtyard. A great place to drink and have simple, delicious food. Lots of random people to chat with. Almost everyone there is ready to share a table and just chat, a chilled atmosphere for sure. The beers are all macro, on a par with most other bars in town, and better than some. Otto says; You have to try it once.
Alexander's Pub and Guest House, Vana-Rääma 8
Open: Daily 11.30 - 00.00
If you're doing the coastal Latvia/Estonia drive, then schedule your trip to have the good value pub grub here, it's the best place north of the river. Located in a historic pub building on the right bank of the Pärnu river just a 10 minute walk from the center of Pärnu. Friendly biker pub feel, there's a classic Royal Enfield in the middle, both kinds of bikers are here, those on motorized as well as non-motorized conveyance. The staff are friendly. Drink selection not super-exciting, at least there's 10 taps, some interesting bottles including ciders. There's a relaxing, homely atmosphere, friendly service and a wide music selection that ranges from blues to heavy rock.
Õllepood Nr.2 Gambrinus, Kuninga 36
Open: Fri - Sun 14.00 - 22.00
The place to go if you are interested in beers, and happen to be in the charming town of Pärnu. A very good selection of Estonian craft beers, and also nice and carefully selected variety of different types of quality beers from all over the world, both to drink in the shop, and to take back to the hotel. The staff knows their stuff, speak excellent English. The layout is compact but clear and accessible, and the prices are better than in Tallinn and Tartu. Definitely worth a visit when in Pärnu.
C. F. Hahn Pub, Riia mnt. 129a
Open: Daily 11.00 - 22.00
A beautiful old building that provides perfect setting for a pub. Warm and welcoming reception. A pub away from the usual tourist traps. Locals love to have their lunch there as the prices are reasonable and meals big. But they also love having a beer or two there after work. During the weekends they have a nice music program. Although it's a little bit away from the city centre, it's a great place to meet locals.
Õllebaar, Ringi 1a
Open: 07.300 - 23.00
Quite large basement pub opposite the bus station with a small terrace outside. The bar itself is a cozy basement, bar tables on one side of the bar, comfy couches on the other. Small patio for tables too. Small tap list, bigger and slightly more interesting bottle list. Worth a look.
Pärnu Kuursaal, Mere pst 22
Open: Fri-Sat: 21:00-04:00
The biggest pub in Estonia? This more than 100-year old pub is definitely the biggest and most majestic in Estonia. Founded in 1893, it is still popular among the locals with it's country music nights. No doubt, one of the best selection of beers in town?
Cheapest drinks near the beach but if you want to eat then the service is really slow!
Üks Buss, Hommiku 6
Üks Buss (in English: One Buss) is a one óf a kind double-decker bus converted into a nice speakeasy bar. One of the best features is a large terrace in front of the bus where you can relax with your friends on summer nights and play table-tennis or table-football. There's also a foodtruck on the terrace for midnight munchies. On weekends, there's usually LIVE gigs by Estonian bands. The best of all, there's no entrance fee. They also sell customized craft beer called Üks Õlu. The bus is operating during summertime, from June to August, usually from Wednesday to Saturday.
It's pretty chill place for a summer night. Definately go check it out while you're in Pärnu.
Vaike Kuuba Parnu, Ranna Puiestee 1
A fantastic air stream caravan which shouldn't be missed! A nice location on the beach, really great vibe, good music and live DJ's during evening and best huge mojitos in town! Perfect for a day chill, but also during the evening. Yes, you can have a slice of Kolm Tillis delicious pizzas.
Põks Bar, Ranna pst.11a
Põks bar is a retro, converted Soviet-era camper van, and reminds of something you might see in Goa. An incredibly cosy place in the middle of the beach yet away from the crowd. Drinks, tacos, DJ's and chill are the main features here.
Sweet Rosie Pub, Munga 2
Daily 11.00 - 23.00
Not such an old pub but definitely one of the local's favourites serving beer from 8 taps. Beer menu with fifty beers. Thanks to the good price and quality combination, Sweet Rosie has quickly managed to obtain a fair number of regular costumers. Interior is suitably woody and dark, lacks that lived-in look of true pubs, every town needs a fake Irish pub (!) and if you are a fan of full meals, live concerts and of course the mandatory Happy Hour then this is the place. Maybe the best beer pub in Pärnu?
Maxima XXX - Eesti, Riia maantee 131.
Open: Daily 10.00 - 22.00
Pärnu Maxima XXX- it's a hypermarket or shopping center which ever you wanna call it. Shelves full of beer, pretty much everything macro-ish that is available in the country. Popular Estonian (and Valmiermuiza from Latvia) micros can be found too. It's a tickers paradise if you are not local. Prices ok, the more you buy cheaper it is!
APTEK, Rüütli 40
A must-see on the night scene: Pärnu's elegant, heritage pharmacy, dating to 1931, has been cleverly restored and transformed into this ultra-cool cocktail/shots bar. Entrance fees are charged later on weekend nights, when DJs show up to spin vinyl. Be sure to check out the cinema room, where old flicks flicker away.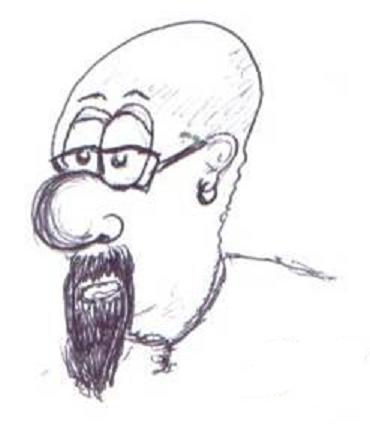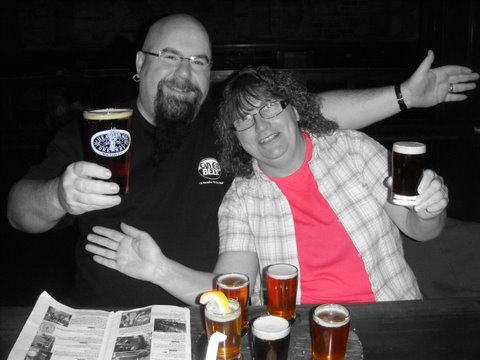 Craft beer is an adventure, it does not matter when you start, just as long as you explore it!
Don't be a fool! Go enjoy some craft beer.
Copyright & Disclaimer :
No parts of this website may be used without the permission of Otto's Rambles.
The views expressed within the following pages are those of individual contributors and not necessarily those of Otto's Rambles.