I don't usually write about the beers I have tried. This is actually my first attempt! Which is pretty poor actually as I have tried over 10,000 beers over the last 12 years, I know it's a hard job but some one has to do it.

I was recently lucky enough to be sent three "Epic" beers, from my friend on Facebook, who I have never met in person, but is also a beer lover and hails from the UK, don't you just love beer people.
So lets begin with the Epic Brewery, based in Otahuhu, Auckland, founded in November 2005, and one of the new Hop Forward brewers, they have even done a couple of collaboration brews one with Dogfish Head (USA) were a beer called Portamarillo, was brewed with Pohutakawa wood-smoked Tamarillo fruit. Then with Thornbridge (UK) to brew an Epic version of their Imperial IPA, Halcyon. While at Thornbridge, Kelly Ryan decided to up-sticks and move to NZ and become part of the team, The motto is; You can only drink so many beers in a lifetime, so you better make each one count. They also brew some awesome stouts and porters, plus they have won many international awards for their beers.
So I was sent three bottles of beer Hop Zombie which I had been waiting a long time to try, plus Message in a bottle and First Batch NZIPA.
I will start with the "Message in a Bottle" at 7.5%abv This is brewed in the old English style of IPA's that used to be exported by ship around the "Empire"; It pours a copper colour with a fluffy head and lacing lasted on the glass to the last sip.
This one has a definite British hop character, as if has Fuggles and Challenger in the brew. The smell is quite fruity with notes such as nectarine, ripe apricots and golden peaches. This is such a great smell that say's drink me now!
So without more ado let's get down to the taste which has a good whack of hops upfront, prickly and bitter followed by a touch of marzipan and blackberries, plus a fruity maltness but the star is the huge hoppy bitterness.
Overall I would say this beer matches up to any IPA and is really true to style, not over bitter and a good malt backbone, I would defiantly sup this again. (given the opportunity).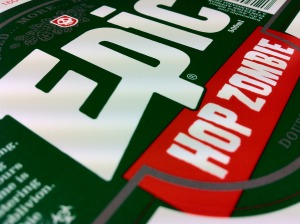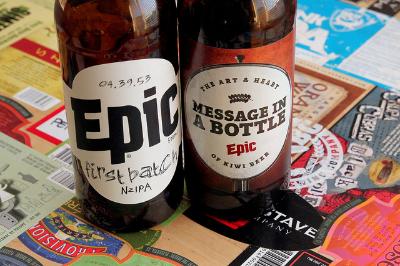 So now for the "First Batch NZ IPA" at 6.8%abv it's not a light weight. This is the first time ever these newly named Waimea hops have been used in a commercial beer. So new in fact, at the time the beer was brewed they hadn't even been named. Also brewed with NZ malts make this a true NZ beer. On Pouring there are aromas of passion fruit, pineapple, gooseberries, and toffee lollies. Anyway it pours a clear light golden amber with a large bubble laden head that stays to the end of the glass.
So to the taste there are notes of mangoes, pineapple, toffee, and berries that are finished with good herbal hop that gives a nice tangy bitterness and invites a second taste. This rewards you with more exotic fruits and a tingly mouth feel going all the way to the back of the throat. If this is what New Zealand tastes like then bring it on down.
Now the one I had been waiting to try for a long time and I was not disappointed. "Hop Zombie" a cheeky little 8.5%abv IPA. This beer is an apocalyptic psychopath of a beer and I loved it. So let's try and describe this world class IPA. This beer is a pale colour when poured. The head isn't super retentive, and leaves a light lacing which last's to the finish. Great aromas of mandarin, passion fruit and a zesty citruses that all mingle well. Nice and hoppy, and very well put together.
And so to the long awaited taste test, WOW! tangy hop flavours shine out easily over the malt base. The malt is there to provide sweetness to balance out the hop profile. It's just lovely how easy drinking it is for an 8.5% beer (beware). There are tropical fruit flavours all over and then your tongue is wrung out with bitterness followed by shockwaves of citrus, tangerine and Turkish delight! This is not the atomic hop-bomb I was expecting at all. This is a gorgeous beer that leaves the mouth full of tropical fruit flavours.
Hop Zombie is defiantly up there as one of my all-time top beers.
Anyway hoped you liked my first beer blog and maybe I will be asked / tempted to do another one at some point? Prost Otto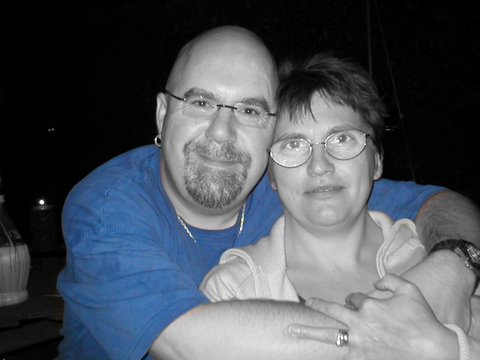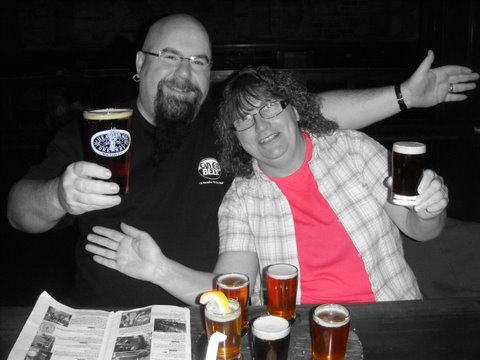 Craft beer is an adventure, it does not matter when you start, just as long as you explore it!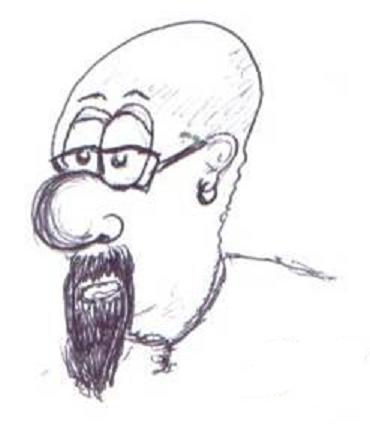 Can't find what your looking for, or going in search of beer somewhere we haven't been, then email Otto and he'll be happy to help with your research
Copyright & Disclaimer :
No parts of this website may be used without the permission of Otto's Rambles.
The views expressed within the following pages are those of individual contributors and not necessarily those of Otto's Rambles.
Remember Otto says Beer will get you through times of no money,
better than money will get you through times of NO beer !