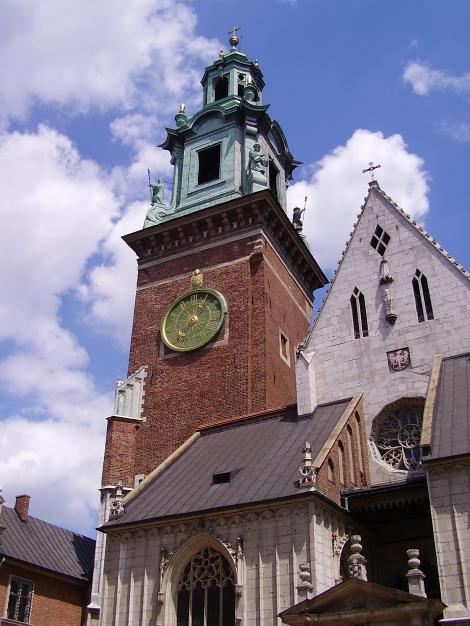 Krakow, the former capital city of Poland and still it's cultural capital, also a UNESCO World Heritage Listing. The city was founded on major European trade routes by a Slavic duke named Krak, around AD965. Amber was the principal commodity, with salt coming a close second. In Wielicka there is, what is thought to be, the world's oldest working salt mine. Krakow has been the European city of culture twice and the late Pope John Paul II was its Bishop at one time.
A few places of interest to visit if you get a chance: The Wawel Royal Castle; The Jewish Quarter; Auscwitz, (The Nazi death camp (now a UNESCO site); Wielicka Salt Mine; Pieskowa Skala Castle as well as a wide range of churches and museums.

That's enough culture for the moment, let's get down to the serious business beer. There are currently over 200+ active breweries in Poland(November 2020). Beers are produced at a wide range of strengths,and styles these days from 2.5% to 9.5% alcohol. Those at the higher end of the scale are the most common, but it's perhaps not quite so surprising when you consider the vodka-drinking tradition. In type, these are mostly pale lagers, though some dark lagers are available.
Porters in the strong Baltic style are produced by a large number of breweries and are usually around 9% alcohol. They are very dark brown to black in colour with a sweet, rich flavour (yummy). Also available is the unique grodziskie beer, a top-fermented smoked wheat beer, which was once only produced by the only brewery in the town of Grodzisk. Krakow, a pub crawl or pot-holing for beginners, has four brewpubs and one brewery, plus some very good pubs. The drinking scene in Poland consists mainly of the young and it is rare to see people over thirty (I'm an exception) out in the evenings? So lets start with the 6 brewpubs (July 2022) first;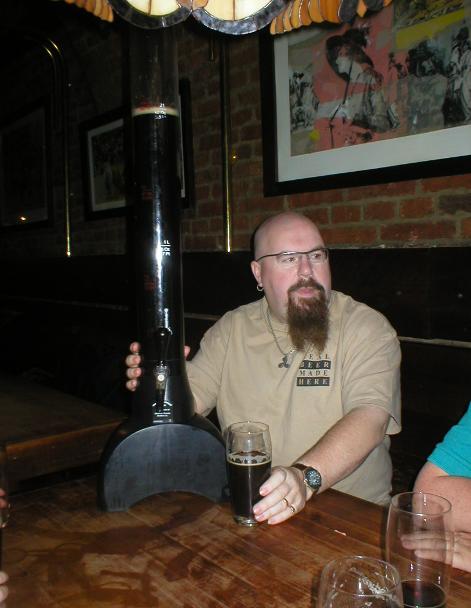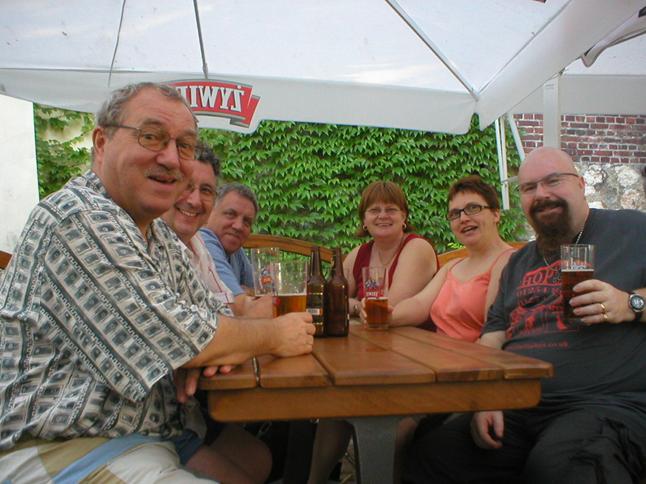 Browar Lubicz Restauracya Browarna, ul. Lubicz 17J
Open: Mon-Fri 12-24, Sat 13-1, Sun 13-22
A modern and rather minimalistic interior, you can see some parts of the brewery. The top level is a big conference room with a separate bar. On the ground level there is the brewing equipment, a not too exciting room with a bar and cables hanging from the ceiling, plus a long corridoresque room with windows on the side, overlooking the opposite building, filled with exclusive lofts. On the ground level there is a huge room with yet another bar and a high ceiling, all looking like a typical yet also expensive Cracow basement restaurant, then on the opposite side there is the fermentation room, where you can sit either beside or on top of the inner, enclosed space where the fermentation tanks are. The place is huge and must have cost loads of money. Service is good, the food is tasty and some of the beers are good as well, while other ones are mediocre. The pricing is not the cheapest in Cracow but since beer-wise it's the best brewpub in the city and it's very centrally located, it is worth a visit.
Browar Górniczo-Hutniczy, Witolda Budryka 4
Open: Daily 12.00 - 00.00
A cool place located right at the beginning of the student dormitories and near the Lewiatan grocery store. The interior is in the industrial style. You can have great beers from the in house shiny copper brew kit (that is prominantyl located) as well as a good place to have a quick bite which usually includes the pizza 🍕, fries 🍟 stuff. A calming and peaceful ambiance with good music as well. The seating capacity is huge inside as well as outside and pretty cool as well.
T.E.A. Time, Józefa Dietla 1, Kraków, Poland.
Brewpub:Hours: 13-23, weekends 12-01
The only Real Ale Brewpub in Poland, all beers are cask and severed by hand pump. A modern, sterile minimalism coupled with a slight Czech beer-hall flair in the main room and some typically Cracow cellar surroundings downstairs. The brewkit is also downstairs and can be seen behind glass panels. I believe there is a link with English brewer John Eastwood. Prices are pretty budget-friendly, at least as far as Cracow goes. Some English pub food available like Fish Chips and mushy peas. The selection ranged from average to excellent, which is surprising considering they were serving only 5 beers at the time. My suggestion is to pop in for a couple pints of their superb Black Prince, maybe preceded by a pint of Kinga Vale, and then move on?

C.K. Browar, Podwale 6-7, Kraków, Poland
Brewpub:Hours: 10:00 - open end.
Down the steps into a vaulted cellar bar, I like the look - dark wood, hefty benches, large open bierkeller. You will find four beers on offer: Jasne - a pale pils, Ciemne - a dark lager, a wheat beer and a ginger beer with a seasonal beers often available as well. Just a little warning, beware there is a "bog troll", you need a lot of change when you need to use the WC. We also visited here approx 8 years ago and it is just the same? They have not moved forward with the times and embraced the new Craft Beer Revolution.
Stara Zajezdnia, sw. Wawrzynca 12, Kraków, Poland
Brewpub:Hours: Mon - Fri: 15:00 pm - 11:00 pm, Sat & Sun 12:00 -23:00
A huge brewpub in the Kazimierz district. Built in a old tram depot, completely renovated, it looks nice. Old school red brick walls, fancy cobblestone floor. For some weird reason someone has decided to cover one room with glass roof making it unbearable to stay in there in summer. But outside the courtyard is absolutely beautiful. If you are in area hop in and have a sampler plate of their house beers.
Browar Dwie Wieże, Pułkownika Stanisława Dąbka 8
Open : Tours by appointment
Dwa Wieże Brewery is a craft brewery located in Krakow. They brew with passion and great fun, see for yourself while tasting their beers. They brew several dozen types of beer, they also operate several contract breweries. Shop on site.
Barbakan, Lipska 51
Open: Daily 12.00 - 01.30
An atmospheric Krakow Pizzeria and Multipub. We specialize in preparing exceptionally delicious PIZZA. At the bar of our Multipub you will find six types of draft beer and a large selection of bottled beers. The interior of our restaurant has been designed and made in a medieval style. Also an atmospheric summer conservatory. At the bar you will find six types of draft beer and a large selection of bottled beers (about 70 types).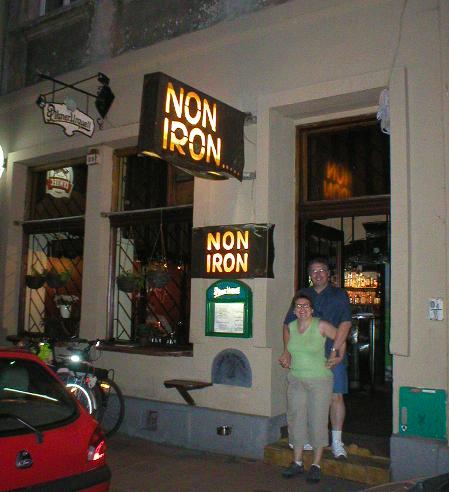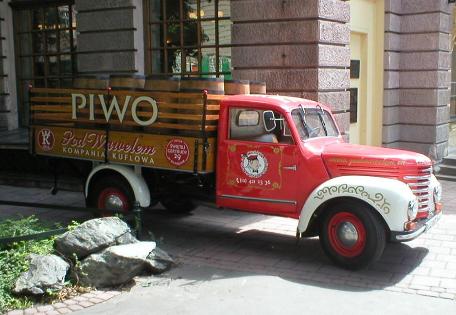 Omerta, Kupa 3, Kraków, Poland
Bar: Hours: Daily 16.00-24.00
Nice craft beer bar in the Kazimierz district in Krakow southeast of the city centre. The Polish craft beer taps selection is really nice and kept at a high quality. The bar is split into 3 rooms basically, a Polish craft beer taproom with some tables, a bigger middle room dedicated to only tables and chairs and the Export tap room with foreign beers on tap. In the Polish section you can't get the beer flight because the Polish beers are so cheap anyway was the explanation I got :-) On the international section you can get a beer flight from taps. The place has a Godfather theme with quotes and pictures from the movie and even the name of the bar is inspired by the movie. Absolutely worth a visit during your visit in Krakow!
Craftownia - Krakowski Wielokran, Sw. Wawrzynca 22
Open: Mon-Thu 14-01.00, Fri-Sun 12-02.00
A nice laid-back place at old Jewish district near old streetcar depo. A modern designe with two rooms one on the ground floor and one in the basement. Cool artwork on the walls give the place a great vibe. Great range of Polish craft beer on tap plus a good selection in the fridge. Prices good and small pours available, its cool that they have fair price for 200cl glasses. Friendly knowledgeable and enthusiastic staff. Really good venue and worth the walk out of the centre, definitely recommend.
Strefa Piwa Pub (Beer Zone), Józefa 6, Kraków, Poland.
Bar: Hours: 16.00 - 00.00
A nice place in the Kazimierz district. The interior with an arched roof with a beer "mind-map" connecting different beer styles and mirrors in the alcoves, giving a more spacious feel to the room. The thing that got my focus as I entered was they got a Randall (Hope Infuser) Some nice polish crafts on tap alongside some English and Belgian. Seating is decent and more places to sit further inside past the bar. Well worth a visit.
Cudny Jozef, Józefa 8, Kraków, Poland
Open: Daily 2pm-12am
Right next door to Beer Zone above. We loved this bar and made it our local. There is a great vibe to the place. It has two rooms, the main one has the bar in that has two Czech taps and a selection of Polish bottles that is always changing, (approx 40) The rear room has to sections and one wall is covered in old LP's. The furniture is an eclectic mix, which really fits in piles of games and books for the customers to use. Also live acoustic bands every now and then, Our No.1 Bar.
Tap House Pracownia Piwa i Przyjaciele, ul. Św. Jana 30, Kraków, Poland
Bar: Hours: 14.00- 01.00, (weekend 02.00)
A newly opened (August 2014) craft beer pub that focuses on Pracownia piwa beers but also has some other breweries on tap. It's located in the far north corner of the old town in Krakow. Maybe a 5 min walk from the main square. Bit hidden as there is no sign outside just stickers on the windows. The place has a sofa group seating just inside the entrance and the rest of the seating consists of bar chairs around high tables. The place is big with a nice ambience and when you reach the taps you notice 20 beers on tap and a rather small selection of bottles but high quality, has quite a lot of Norwegian beers on bottle from Haandbryggeriet and Nøgne Ø. The taps consists of about half the taps with Pracownia piwa beers that holds a really high quality and rest are a good selection of other great polish microbrews. The two first taps are handpump Beer engines which I found awesome, almost makes you feel your having a pint in the UK. The service is really good. They got some really nice merchandise as well, some awesome looking teku type glasses, a nice looking t-shirt and a bottle opener. Two unisex bathrooms which were decent. Definitely a spot to recommend.
Viva la PINTA, ul. Florianska 13, Kraków, Poland
Bar: Hours: 14.00- 01.00, (weekend 02.00)
Brand new craft beer pub just north of the main square in Krakow. The quality of the beers on tap are top notch! About half the taps with beers from Pinta, but when they make beers this good it's just a plus instead of filling them with lagers. The rest of the taps were high quality beers from other great polish micro crafts. The staff are knowledgeable and helpful. The bar has three inside area with two rooms at the back and big outside patio area. The bottle selection was limited but high quality. Would definitely rate this place to go drink beer in Krakow!
Baza Pub, Florianska 15
Open: Daily 10:00-00:00
A great relaxed dive bar located at end of a little arcade, with two small rooms and a nice terrace plus a record shop! Only three taps, two Czech pilsners and one local craft beer. Fridge full of bottles from Polish and Czech micros. Really a great chill place to come after you are all ticked out. Right next door to Pinta.
Multi Qlti Tap Bar, Ul. Szewska 21, Kraków, Poland
Bar: Hours 15.00- 01.00, (weekend 02.00)
A very new bar that opened November 2014. It is situated down an alleyway and then up a flight of steps to the first floor. A modern interior, but not connected with beer in any way. The bar is right opposite as you enter, with a large room to the left. To the right are two more large rooms that look out over the street and also an enclosed smokers room. The staff are helpful and competent. 3 glass sizes (starting with 10 cl) with prices scaling quite proportionally, which is a big plus. Selection is a mix of Polish and foreign craft beer. We like it Defiantly a must do.
House of Beer, ul. sw Tomasza 35, Old Town, Kraków, Poland
Bar: Hours: always 14.00 until 01.00 later on weekends?
The bar is on the outskirts of the old city so pretty central but outside the worst tourist streak. The interior of the place is really nice with one wall dedicated to old steins and drinking vessel's from old days, lots of dark wood . A lot of different rooms to sit in both downstairs and in the upstairs bar's. Was a good mix of locals and tourists. Limited selection on tap but pretty extensive selection of bottles so a decent place to visit. No Bottle menu the only way to find what they have is looking at the bottles at the back of the bar which is pretty far away behind the taps but closer on the right side of the bar. Just across the street on a corner is Beer Gallery below.
BeerGallery – LUXURY, Tomasza 30, Kraków, Poland
Bar: Hours: 12:00-02:00
Although name says BeerGallery in truth it means BelgianBeer. 90% of beers are Belgians. They have a hand pump as well. Staff are competent and polite. The bar is nice and cosy and is styled on a Brown bar. It's possible to speak without shouting. On the cons, prices are rather high and it tends to get terribly crowded, so you might not find a free seat if you don't come early.
Plac Nowy 1, Plac Nowy 1, Kraków, Poland
Restaurant: Hours: 12:00-02:00 ???
New building in the Kazimierz district (old Jewish village in Cracow). On the corner of the market square. An Ultra modern design. Two floors. Good food. Small but interesting selection of beers. Ultra modern interior they even have a couple of old trees in the main dining area, with a really nice Winter Garden were you can sit and enjoy a beer and a meal. Also a tenpin bowling alley that can be quite expensive.
Szynk, Podbrzezie 2, Kraków, Poland
Restaurant: Hours: 10 am to last customer
A little gem of a pub and quite dark. Located in the Kazimierz Area, the pub is next to the temple synagogue. With some nice polish dishes at very reasonable prices so it's kind on your wallet. Lunch meals are around £3! Staff are superb and the pub has a great atmosphere. This a nice place to have a snack and a chat with your friends. Beers from Brownar Na Jurze on tap and a small selection of bottle beers, including Amber Grand Imperial Porter. (made especially for this pub?) This whole area is superb packed with little pubs and restaurants so definitely worth a visit
BeerGallery – Dominikańska, ul. Dominikańska 3, Kraków, Poland
Bar: Hours: 14.00-24.00
Odd bar - a bit gaudy downstairs, but with a strange dark loft setup for watching sport. Decent range, of beer but about typical for the better beer pubs. More of a night club? Worth going in if you are passing?
Stajnia, Józefa 12, Kraków, Poland.
Restaurant: Hours: 12:00-02:00 ???
Pub Stajnia is situated in the middle of one of the oldest Jewish district in Krakov – Kazimierz. Not only a period interior with traditional decor but crazy night parties are one of the most characteristic features. On cold days you can get warm by the fireplace, rest in the open-air cafe by the way of daylights saving time or cool of in air-conditioned inside. Not a big beer place at all but good food and worth a visit?
Also handily close to the main square is
U Kacpra at Ul Slakowska 2.
Open 4pm - 2am Daily
Its time to get your pickaxes out again and light the candles, as this is another one of those clandestine dark rambling cellar bars. It's furnished fairly appropriately and tastefully with simple wooden stuff which fits pretty well with the spartan brickwork and rock posters. Once again three beers available on draught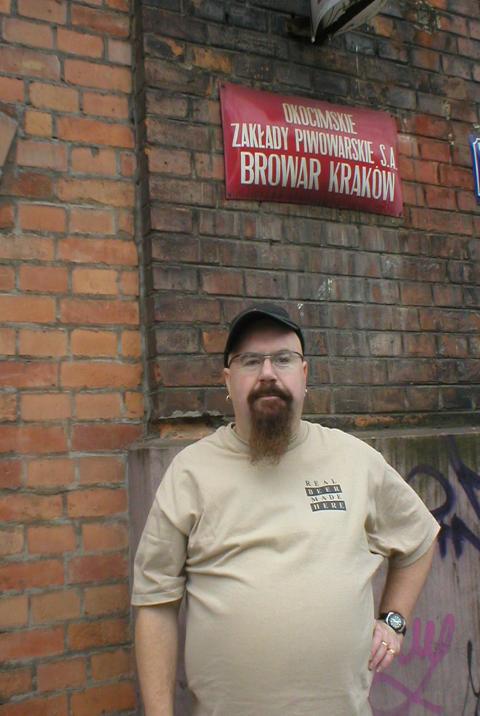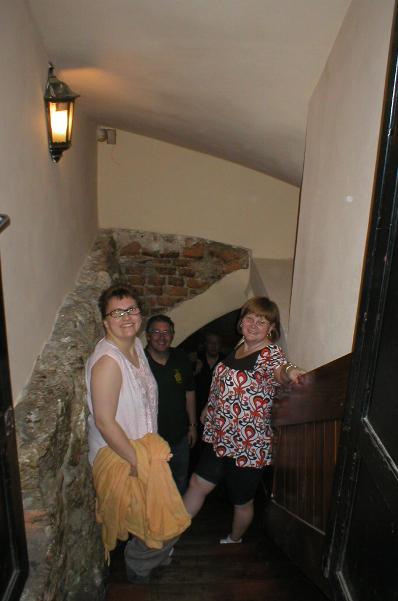 Weźże Krafta, Dolnych Mlynow 10/3
Open: Daily 14-2
Hard to find if it's your 1st time, but then it's a place you want to come back again and again. Interesting location, in an old, run-down factory building, as minimally refurbished as possible, with a canteen-style interior, probably a nightmare when full there are so many scattered chairs and tables here. Kind of works though, open outside in summer. A great choice of beers from 25 taps always something new, all nicely displayed over the bar. Wonky price-quantity ratio as seems to be the norm in Kraków, though cheap enough to a non-local. Small pours (0,15 l) Ideal place for ticking and friendly English-speaking bartenders are a plus. Crappy hip-hop music and can become a bit of a Hipster monster and the toilets are not great?
Nowy Kraftowy, Plac Nowy 8
Open; Sun-Thu 13-1, Fri-Sat 12-2
Nice loft-style interior, plenty of space with a modern design, the furniture is odd nice and comfortable, and the space accommodates a load of people. Plus there is a big open air beer garden hidden inside a courtyard. Very good selection of Polish craft beer, a few good foreign ones served from 25 taps. Very good pizza made from genuine Italian ingredients in Neapolitan-style. Friendly helpful staff.
Miejscówka - Craft Beer Pub, Józefińska 4/2
Open: Mon-Fri : 12:00-0:00 Sat-Sun : 11:00-00:00
Situated by the Vistula river banks and footbridge Bernatka with lovely views and not as crowded as Old Town. You can really relax there inside or in beer garden. The staff are helpful and passionate about what they do. There are 12 taps with craft beers and every week you can expect to find something different flowing through them. Also large selection of beers in bottles to choose from. There is also a selection of board games and TV's showing sporting events. Also you can play board games with your friends, rent a long-board or watch sports. Also there are decent selection of tasty sandwiches so make sure you try all. And last but not least, there is a board shop and service so all you need in one place to get you ready to hit the slopes. Truly unique place in Krakow!
BroPub by Brokreacja, Stradomska 11
Open: Daily - 14:00-00-00
A modern interior, with nice paintings from Brokreacja labels, but overall lacks the soul. Most seated places are located in the smoking room, and the door to it never closes, so you risk the smell of cigarettes even if you are in the no-smoking area. Apart from the smoking room there is just a bit of space at the bar. No beers other than from Brokreacja - they have a wide variety of styles. Pretty fair prices for small beers, apart from strong beers - prices for 0.15 liter are unfair and flights of 6 for a whopping 40 PLN - that's Not reasonable for Poland, this place was highly disappointing :(
Domówka Cafe, ul. Miodowa 28a
Open: Mon-Thurs 3pm-3am Fri-Sun 12pm-3am
Cafe bar set up in the Kazimierz district of Krakow. It's a large single room. Decent decor and a lot of comfy chairs. Really odd place in that it specialises in board games and a lot of folk were playing them but didn't appear to be drinking. Very odd business model. 4 taps on with a couple of Pinta beers being the most interesting. Prices and service good. Next door to Regional Alkohole shop so worth a pop in.
Artefakt Café, Dajwór 3
Open: 12:00-last guest?
A right in the Jewish Quarter, it's close to Craftownia in the Kazimierz district. The place is nice and cozy with a cool atmosphere, where you almost feel at home. The beer selection is quite nice, with 8 taps and some bottles as well. On taps you can get some Czech's standards, Polish Brokreacja's beers and sometimes some foreign stuff. Definitely a place worth a shot, especially if in the area.
Space Craft Pub, ulica Bracka 3-5/7
Open: Sun-Thurs 16:00-01:00 Fri-Sat 15:00-04:00
A nice modern urban bar, with 10/12 rotating craft beer tap, seat in circular booths and bench style. Quite a busy pub especially at weekends. The food is of the Tex=Mex style. Friendly staff and the place is also dog friendly.
Ursa Maior Concept Store & Pub, Plac Wolnica 10
Open: Mon-Thurs 4pm-11pm Fri-Sun 12pm-1am
Great place to have a beer, from a choice of six taps If you get here you are lucky because you'll be able to ask for advice. They have a wide selection of beers and you can explain your preferences to taste different choices. You can smell different hops and take away your favourite beer. The place is furnished in an Eco friendly way.
Kufle i Widelce Czysta 3/2, Kraków, Polska
Open: Daily 12-12
If you're only up for a beer this might not be the best option out there as there are only 8 taps, but the selection of bottled beer on the other hand is quite interesting. But if you'd like a snack as well then this is probably your best option. Great food and they have great food pairings each month.
Coolturka Pub Estery 1, Kraków, Polska
Open: Daily 08:30- 01:00
The Spiz Brewery tap. One of the best Craft beers bars in Kazimierz district in Cracow! You can see how the Wrocław spiż tastes. Ask about "pajda ze smalcem". Its not to crowded early on, so it is best place to meet friends here? Free Wifi as most bars in Poland. Plus Happy hour 1/2 price, 16-18hrs? Overall a great modern bar with great atmosphere and friendly service.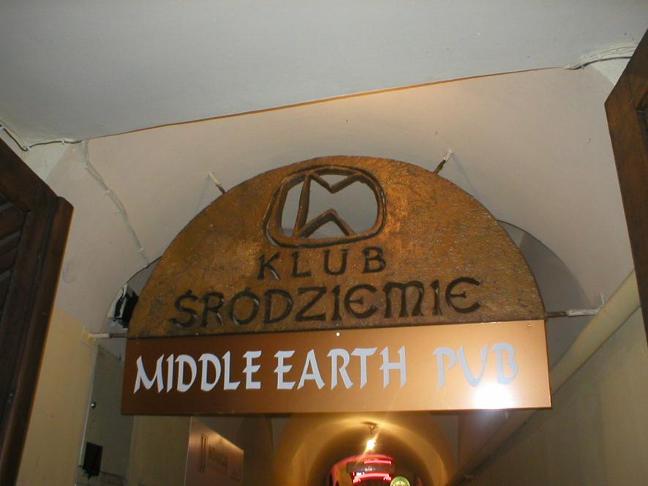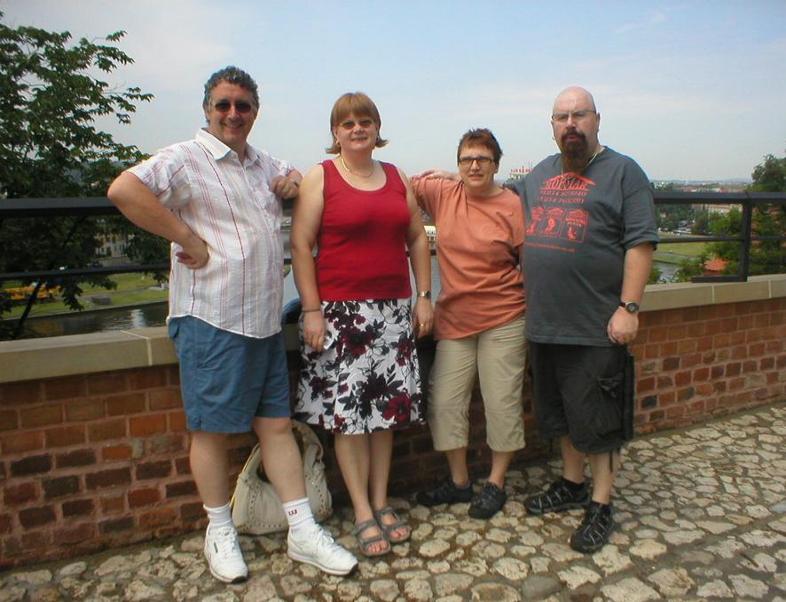 If you fancy taking a few bottles home, or to sit on the side of the river for a picnic?
Here are 4 of the better Beer Shops;
Sklep Maria, Kobierzynska 61, Kraków, Poland
Shop: Hours: 11-22
One of the best and the cheapest beer shops in Poland! Highly recommended due to a huge variety of beers from all of the world. Service is not always nice and helpful, but this is the only drawback.
Strefa Piwa (Beer Zone), ul. Krowoderska 37, Kraków, Poland
Shop: Hours: Mon-Fri 13.00 - 20.00, Sat 11-20
Nice little bottle shop! Good service and English speaking staff I focused on beers from Pinta and Ale Browar. Would like to see even more Polish craft beers in the shelves the selection is nice but dominated by Czech beers.
Świat Piwa (World of Beer), Karmelicka 51, Kraków, Poland
Shop: Hours: 10:00 A.M. - 10:00 P.M
Very good selection of Polish beers, both from regional breweries as well as micros. Also pretty good selection of Belgian, American, German and Lithuanian beers. Staff is competent and very helpful. Prices are mostly a bit above average, but some beers come at good price. Worth visiting.
Pod Wiaduktem, Nad Struga 9
Open:08:00-00:00
A bit far from the city center but still easy to find. Very, very wide selection of Polish beers as well as not bad choice of imports. Reasonable prices. Worth to visit.