Edmonton is the capital city of the Canadian province of Alberta. Modern, spread out and frigidly cold for much of the year. It is often a stopover en route to Jasper National Park, which is four hours' drive west, or for explorations into the vast and empty landscape to the north. Edmonton is on the North Saskatchewan River and is the centre of the Edmonton Metropolitan Region, which is surrounded by Alberta's central region. The city anchors the north end of what Statistics Canada defines as the "Calgary–Edmonton Corridor" The city breaks the notion that it's just a transit hub. Check out the link to the top 10 attractions. Downtown has changed a lot in the past few years since Roger's Place was completed. Chic upscale shops and eateries are the norm rather than the exception, and the new Ice District promises to be the city's marquee art and entertainment district. For the soul of the city, head south of the river to the university district and Whyte Ave, home to small theatre's, diners and a spirited Friday-night mood. Edmonton also has a few excellent museums, an annual fringe festival and of April 2022 the city has 20 brew-pubs and an aspiring craft beer scene.
Blind Enthusiasm Brewing Company, 9570 76 Ave NW,
Open: Tues - Fri 17.00 - 22.00 Sat - Sun 12.00 - 21.00
A very upmarket looking place. A gorgeous spot, one of the nicest in Edmonton. You enter through the posh meat market and hang a left. They have limited patio seating in the back and a moderately-sized interior with massively high ceilings. An absolutely beautiful place, great décor and ambiance, can't speak highly enough about the design. 8-9 taps, with a pre-set flight of 4 available. The beer quality was very good. They also have some bottles to go, which feature some of their more experimental beers. Menu was fairly upmarket on prices, but looked good. A mandatory visit when in town. Also at;
Blind Enthusiasm Brewing Company - The Monolith, 78 Avenue NW
The Monolith is one of Blind Enthusiasm's brewery locations, designed from the ground up to create complex beers via barrel fermentation. Our barrel rooms hold hundreds of barrels, each one fermenting for one to three years, creating complex flavours and delicious results. Experience everything the Monolith has to offer in their intimate taproom.
Situation Brewing, 10308 81 Ave NW
Open: Daily 10.30 -22.00 or later?
A very cool spot, very close to Polar Park on Whyte Ave. With huge floor to ceiling windows, nicely designed and spacious interior, smooth craft beer from 8-10 taps with tasters available and a moody atmosphere. Outside curb side patio and a decent space inside. Situation Brewing is a sweet place to visit.
Sea Change Brewing Co, 9850 62 Ave NW
Open: Tues - Sun 10.00 - 22.00
A great local brewery with a cool punky vibe to it, at the southern end of Happy Beer street. A decent patio in the summer. Has more character than many breweries at least! A decent mixture of beer styles here, available all in flights. There is a nice small menu to complement your beer during your visit, but the prices for the four pack beer to go are a little high. Nonetheless, their brews are fantastic and the staff are great. A visit is highly recommended!
SYC Brewing Co, 11239 180 St NW
Open; Thurs 15.00 - 18.00 Fri - Sun 13.00 18.00
SYC is a super cool brewery with some really crafty craft beer styles. A great place to hang out. They sell some snacks but are fine with you ordering in which is cool. The beers are amazing, lots of selection. The staff are super friendly and helpful in choosing a good beer. There is a slight industrial feel to the place, music on in the background at the perfect level. A projector putting scenery on the wall for a little view here and there during conversation. You can also see the brewery from the upstairs level. Plus you can bring your dog! Stop in grab a beer and then a growler and enjoy.
The Growlery Beer Co. 40 Airport Rd NW
Open: Wed -Fri 15.00 - 21.00 Sat - SUn 13.00 - 21.00
A fantastic hidden away taproom and brewery in the newly started Blatchford community. Offering a line up of locally on site brewed beers. A modern sleek design with nostalgic pictures and show pieces adorn the walls and fixtures. The staff are pleasant and welcoming. They allow well behaved pooches and children in the taproom as well. A good community meeting spot if there ever was one. The beer is cold and fresh, a wide robust flavours menu available for connoisseurs of any preference.
Irrational Brewing Company, 10643 124 St #109
Open: Wed - Fri 16.00 - 22.00 Sat - Sun 12.00 0 18.00
A great new addition to the 124 street Brewery scene in Edmonton. An absolutely untouchable atmosphere and location and the beer and people are just as fantastic. All of the beers are well executed and interesting without getting too over the top just for the sake of being different. Rotating taps with tonnes of variety and a well educated bar staff to make choosing something fun. They allow you to bring in outside food AND even better, they have pretzels from Zwicks and a variety of pies for sale as well. You do not want to miss out on Irrational!
Analog Brewing Company, 8620 53 Ave NW
Open: Thurs - Sat 16.00 - 22.00
Even if you're just passing through, THIS is the stop to make! Delicious beer, inviting taproom, dog friendly outdoor area with picnic tables in parking lot, industrial outdoor vibe, inside is very cute (so many conversation pieces!) and incredible customer service. Go for the beer. They're pouring many different styles, I'm confident you'll find a few that you love. Stay for the arcade games (950+ retro games each on 2 stand up arcade cabinets). Try the 'Bougie Brat' (the Analog response to dirty dollar dogs!) with a bun from Portugese Bakery, a choice of premium toppings, and a Weiner from Meuwly's (probably the best in the city) you cannot go wrong. Or order a pizza made by the legendary Nashville style hot chicken joint Northern Chicken. The owner is inviting and they do tours.
Brewsters Unity Square, 11620 104 Ave NW
Daily 11.00 - 00.00
This is a big Brewsters, lots of space. If you sit at the bar you get a view of the TV and the brewing equipment. Some interesting local brewerania on the walls. A pretty laid back restaurant/brewpub. About 12 taps covering North American and British styled brews. I recommend trying whatever seasonal they have available as it's usually the best thing on tap. Service is great. Staff definitely know how to relate to each customer individually and have a great sense of humour.
Brewsters Meadowlark, 15820 87 Ave NW
Open: 11.30 - 23.00
Brewsters Meadowlark location is located a few stops off of Whitemud Dr. in Edmonton's west side. With distinct restaurant and pub areas, it is the perfect spot for family dinners or pub outings.
Brewsters Summerside, 1140 91 Street SW
Open: Daily 11.00 - 23.30
Located in Edmonton's South end at Ellerslie Road and 91st SW. Featuring a beautiful patio, a wide range of menu items and some of the best beer in Edmonton? Check out their daily specials and happy hour prices.
Alley Kat Brewing Company, 9929 60 Ave NW
Open; Mon - Sat 10.00 - 18.00
A small taproom attached to the brewery with a good vibe. The staff are incredibly friendly, and dogs are welcome inside! Located tucked away off 99 St, but easy to get to and get in and out of. A #yegbeer institution! Industrial strip mall feel with 7 beers on tap for growler fills or for sampling, and bottles available to go.
Town Square Brewing Co. 2919 Ellwood Dr SW
Open: Wed- Thurs 14.00 - 20.00 Fri 0 Sun 11.00 - 22.00
A rustic-chic brewpub featuring its own brand of artisanal beers, plus pizza and growlers to go. Located quite far south of the city centre in a suburban stripe mall, so it's a bit of a trek and there are no other breweries near, though Keg n Cork isn't that far. 7 house taps plus a guest. A good atmosphere that is pretty sweet, with some nice seating upstairs, and geek friendly bar seating. Friendly service.
Longroof Brewing Co. 9916 72 Ave NW #104
Open: Thurs - Fri 15.00 -21.00 Sat 12.00 - 22.00 Sun 13.00 -18.00
A really cool brewery with really good beer and a solid vibe. An open air place in an industrial park on the northern end of Happy Beer Street. A good sized patio in the parking lot. The staff are very welcoming and appreciative. Solid selection of beer with lots of swag available. Above average beer quality with no major flaws.
Arcadia Brewing Co. 10712 120 St NW
Open: Daily 15.00 - 22.30?
A super cute place the hang out and have a beer, very cool atmosphere out on the patio. Arcadia has humble beginnings as a hole-in-the-wall on 124 Street. Great venue, best European-style patio in the city (and that's not just because of the Dutch street scape that Manchester Square provides), The owner is a stand up guy that does amazing work in the community. Feels great to support a venue like this and even better when the beer is so damn good!! The Ruff Riland Road stout is without error! Such a smooth dark beer. I highly recommend you frequent this establishment. They often partner with a rotating selection of food trucks too.
Campio Brewing Co. 10257 105 St NW
Open: Daily 11.30 - 23.30?
A casual, wood-lined brewery serving craft beers, cocktails and hearty comfort food, the Korean BBQ, plus weekly brunch. A large, deep interior with plenty of seating and a free parking lot. A dozen or so beers on tap with flights of 6. Very friendly service. Well worth a stop when doing the Edmonton beer circuit. Remember to eat there as their food is shockingly good, the pickle chips are a MUST!
Omen Brewing, 9942 67 Ave NW
Open: Tues - Thurs 12.00 - 19.00 Fri - Sat 12.00 - 22.00
A typical industrial small brewery tucked into a lost industrial strip along Happy Beer Street, quite close to a few other breweries. They advertise as specializing in dark beers, but they have others! The bartender is polite and knowledgeable, he is the only one there and he is well organized and speedy with the service. You have the option of being outside on the semi-covered patio with misting spray (nice for the heat) or inside which is small and intimate, with high tables and chairs, the brew kit is easy to spot. They also have occasional food truck's out front (the Butchers son) who had the perfect pairing of German street food with the beer. A great local place would highly recommend trying them out!
Polar Park Brewing Company, 10416 80 Ave NW
Open: Thurs - Fri 16.30 -23.00 Sat - Sun 12.30 - 20.00? Mon 19.30 - 22.30
Incredible locally brewed beers on tap. Impressive and gorgeous early century stills provide for unbeatable eye candy while snacking on some fantastic food. Their upstairs patio is a chill no frills area overlooking a big strip mall / commercial centre. Inside there is lots of long "bier halle" style tales. 6 taps, with flights of 4 available The people and the atmosphere make the entire experience feel incredibly inviting.
Odd Company Brewing, 12021 102 Ave #105
Open: Daily 12.00 - 22.00 or later?
Located in the historic Oliver Building, their patio is open year-round and looks breathtaking in the fall. Inside seating is great as well and they have art to sell by local artists. Great vibes all around. They have around 8 taps serving a range of beer styles. Their "Animal Burger" was voted best in the city, by people from the city, so you know it's legit. A terrific Place, would recommend to everybody. Happy beers and good eats.
Chasing the Dream One Beer at a Time 🙃

Can't find what your looking for, or going in search of beer somewhere we haven't been, then email Otto and he'll be happy to help with your research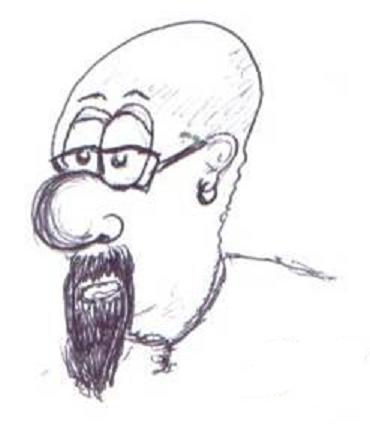 Copyright & Disclaimer :
No parts of this website may be used without the permission of Otto's Rambles.
The views expressed within the following pages are those of individual contributors and not necessarily those of Otto's Rambles.