So firstly I will set the scene with a bit of history of Baltimore followed by my rough guide to the Breweries and Brew Pubs of the city of Baltimore then a little article from a fellow beer traveller. Baltimore is the largest independent city in the United States and the largest city and cultural center of the US state of Maryland. The city is located in central Maryland along the tidal portion of the Patapsco River, an arm of the Chesapeake Bay. Baltimore is sometimes referred to as Baltimore City in order to distinguish it from surrounding Baltimore County. Founded in 1729, Baltimore is the largest U.S. seaport in the Mid-Atlantic and is situated closer to major Midwestern markets than any other major seaport on the East Coast. Baltimore's Inner Harbour was once the second leading port of entry for immigrants to the United States and a major manufacturing centre. After a decline in manufacturing, like most other major American coastal cities, Baltimore shifted to a service-oriented economy. The city is home to the National Aquarium, the Maryland Science Centre, Harborplace and the Baltimore Orioles.
At 620,961 in 2010, Baltimore city's population has been decreasing considerably since the 1970s. The Baltimore Metropolitan Area has approximately 2.7 million residents; the 21st largest in the country. Baltimore is also the largest city in the surrounding associated combined statistical area of approximately 8.4 million residents.
The city is named after Lord Baltimore, a member of the Irish House of Lords and the founding proprietor of the Maryland Colony. Baltimore himself took his title from a place in Bornacoola parish, County Leitrim and County Longford, Ireland. Baltimore is an anglicized form of the Irish Baile an Tí Mhóir, meaning "Town of the Big House", not to be confused with Baltimore, County Cork, the Irish name of which is Dún na Séad.
So the breweries first (20+ as of Feb 2022) then a round up of the best beer bars etc;

Diamondback Brewing Company, 1215 E Fort Ave Suite 008
Open: Tues - Fri 16.00 - 21.00 Sat - Sun 12.00 - 20.00
Their beers are fantastic, and the atmosphere is great, which is all you can ask for when you visit a brewing company. Inside it's a clean, bright taproom in a new business/warehouse building near Fort McHenry. A long bar wraps around the pre-existing smokestack. Tables up front and on the backside, TVs, foosball and complimentary pretzels add a comforting touch. Diamondback also offers probably the nicest outdoor area at a brewery. They have 8-10 taps, offered by the pint, 1/2 pint, flights and growler. Their pizza is mind blowing as well. They could just as easily be the Diamondback Pizza Company because it's just that good. Everyone is very friendly inside and makes you feel welcome.
Pub Dog Pizza & Drafthouse, 20 E Cross St
Open: Daily 17.00 - 02.00
A fun little place in Federal Hill, especially with a small group of friends as it can be loud and boisterous. The craft beer is really light duty and several are fruit flavoured, but on the other hand, they are really cheap and I guarantee that the person who doesn't normally like beer that much will do just fine with these, so that's a win, right? The staff here make you feel so welcome and the pizzas hit the spot! Happy Hour 5 - 7 always worth noting.
Oliver Brewing Company, 4216 Shannon Dr
Open: Sat - Sun 12.00 - 17.00
Located on an East Baltimore industrial park setting. A small bar and a few tables set up in the front of the brewery. Despite the austere setting at the brewery, they have some really fine beers on tap, friendly service and a brewer available to answer your dumb questions! The tap room hours are limited to Friday and Saturday and No food, but the negatives offset the very good prices. Also cans and growlers available to take out.
Nepenthe Brewing Co. 3626 Falls Rd
Open: Tues - Fri 17.00 - 21.00 Sat - Sun 12.00 - 22.00
A Cool brewery in Hampden, that is a nicely put together brewpub, big and cosy at the same time. Brewery is visible downstairs along with a homebrew shop. Effective service, decently priced, good very affordable food options. The only downside is that they close at 9pm on the weekdays. The early close time doesn't really lend itself to conversation time with friends meeting for dinner and drinks. Having said that, it's a must visit when in the neighbourhood.

Peabody Heights Brewery, 401 E 30th St
Open: Tues - Fri 16.00 - 20.30 Sat - Sun 12.00 - 20.00

A fantastic local brewery with fair prices on great beers and good people. If you love the Orioles, Peabody Heights should be a top destination for you. The walls inside the brewery pay tribute to the Orioles. But even if you're not a Baltimore baseball team fan, you still should come visit. Inside there's a big open space, eclectic and interesting with a large main area, lots of standing and sitting spaces. They have 22 beers on tap, all of which are brewed there, it's a contract house so you can get up to a total of 11 brands on. Great atmosphere in general with ample space outside. The beer is fantastic and the staff are super friendly.
Waverly Brewing Company, 1625 Union Ave
Open: Fri - 17.00 - 22.00 Sat 12.00 - 22.00 - Sun 12.00 - 19.00

Imagine sitting down for a brew while looking out to full brick buildings across the water, the I-83 overhead while cars pass by. A cool place about 10-15 mins north of the Harbour, and within walking distance of one of the light rail stations. An industrial chic interior, with all kinds of crazy stuff on the walls, that carries over into "The Shed" tap room with a additional large room decorated with the works of local artists that is a little more comfortable. There are 6-8 taps plus a guest tap are usually available. Small groups casn chat and play games on the patio and inside. No matter how far the patrons venture from, local is what you feel as you get aquatinted with their painfully crafted homebrewed selections. A fun place, worth a visit.
Ministry of Brewing, 1900 E Lombard St
Open: Tues - Fri 15.00 - 21.00 Sat - Sun 12.00 - 18.00
Such an incredibly unique and fun establishment to hang out. Inside a 160+ year old church that has been beautifully transformed into a brewery and makes for great conversation starters. Plenty of beer to try with 8 tap's as well as additional cans or bottles, they do flights of four. The staff are very friendly and accommodating. A must do visit for any beer geek.

The Brewer's Art - 1106 N. Charles Street.
Brewer's Art is in the north side of downtown Baltimore on N. Charles street. Metered parking is pretty prevalent in all directions and there are garages here and there. The brewpub is situated in a pretty row of houses that have to be a century old. The place is kind of divided into four sections, one section is a fine dining section, another is a nice bar that looks over the street, another is a smaller room between the bar and the fine dining with an old fireplace, the last is down stairs that screams dive bar. Do not go here expecting to order something you typically can order from a pub or bar. It's all pretty exotic. There is a board listing what beers are on tap. As for the beers available, the brewpub features 6 draught offerings, and has a sampler. If you're in Baltimore, this place is an absolute must.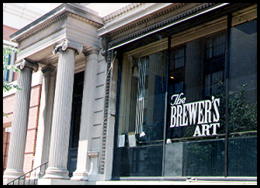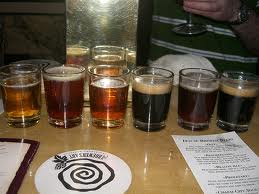 Mobtown Brewing Company, 4015 Foster Ave #400
Open: Wed - Fri 16.00 - 21.00 Say - Sun 12.00 - 20.00
A fantastic local brewery. Great variety of beers, you can find something for anyone. Love that there are games and different things to do that can keep adults and children occupied. Easy parking within the neighbourhood. Good availability of indoor and outdoor seating. There is no food served outside of a few bar snacks, but they have food trucks available most days and will always allow you to bring your own food. Dog friendly. Great bartenders and staff and overall one the coolest Baltimore breweries. For those not looking for beer they do carry selections of cold brew coffee and kombucha.
Suspended Brewing Company, 912 Washington Blvd
Open: Fri 16.00 - 21.00 Sat 13.00 - 20.00
This brewery is one of the absolute best! An upscale chic vibe, with a great atmosphere but it still maintains the brewery feel. Suspended is everything that a brewery should aspire to be. It is beautiful, integrated into the community (the people who helped rehab it, did the art work etc. all are from the neighbourhood).There is indoor and outdoor seating available. Plus delicious but reasonably priced beer, ever rotating taps, and the owners are the friendliest and most knowledgeable people you'll ever meet. Stop by for a beer and spend some time here, learn about their history, walk around the brewery, and I promise it'll be worth it, you will not be disappointed. The beer is good and the service great. But the hours are a bit restricted to Friday, and Saturday.
Checkerspot Brewing Company, 1399 S Sharp St
Open: Mon - Thurs 15.00 - 20.00 Fri - Sun 12.00 - 21.00
A nice cool place to kick back and enjoy a brewery and it's atmosphere. It's in a place that might be hard to find but it's worth a visit, if you are in Pigtown or Federal Hill. Parking is across the street at a lot, so not to far to walk. What's not to like? Knowledgeable and friendly staff, a very cool interior with exposed duct work and various sized tables and old fashioned seats, large glass windows that overlook where they brew the beer. There is also extra seating in an upstairs area. Oh! the poster artwork for each beer is so collectable. I am not certain if they sell these posters or not but they should, they are classics. Ten taps of ever changing quality well brewed beers. Limited food choices, but hey its all about the beer. Otto say; Delicious beer and laid back atmosphere. I definitely recommend.
Union Craft Brewing, 1700 W 41st St #420
Open: Wed - Sun - 12.00 - 22.00
A big industrial space, in a rehabbed old Sear's warehouse. The Collective has wall climbing, a distiller, ice cream and everything a millennial ever wants. Giant parking lot. The Union Brewing part of the Collective is the biggest of all the paces. Has a stage for bands. Big open space. A kitchen that makes a few things (really few). There is an old camper inside. A large patio outside, with food trucks in the summer. Tap list is decent sized and a "cellar" list. They sell cans to go as well as crowlers. It is worth a stop but also a bit of a pain to reach by foot?
Dempsey's Brew Pub and Restaurant, The Charm'tastic Mile, 333 W Camden St
Open: Mon - Sat 11.00 - 22.00 Sun 10.00 - 21.00
A brewpub in the warehouse at Camden Yards, the Baltimore Orioles baseball stadium. A cool place from the perspective that it's attached to the baseball stadium with a lot of team memorabilia. But the beers here aren't very good. The place has the ambiance you'd expect, it would be cooler if a game were going on. Flights are cheap at least, though other beer on tap isn't. Service lacklustre and full of attitude!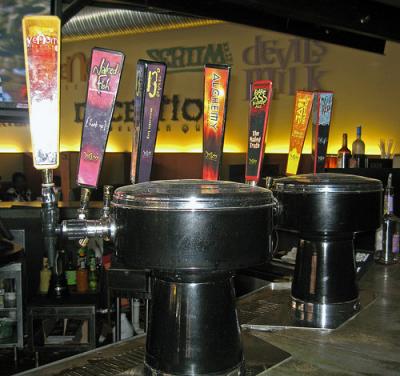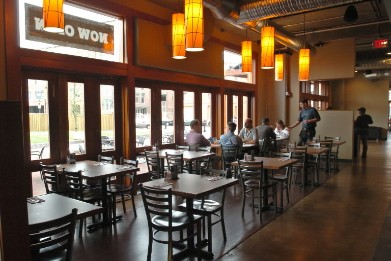 Clipper City Brewing Co. / Heavy Seas Beer 4615 Hollins Ferry Road Suite B.
One of my favourite breweries their dark beers are awesome. A good brewery tour, given by the owner himself. A witty, funny guy, who obviously loves beer. $5 gets you a Heavy Seas souvenir pint glass and 5 x 6-oz samples, just walk up to the bar and give them a token to get your next one. Bartenders were nice and quick. They also had 22 oz singles and 6 packs for sale. If you happen to be in the Baltimore area this is a must do tour and well worth the money.
Monument City Brewing Company, 1 N Haven St
Open: Thurs - 17.00 22.00 Fri 15.00 - 22.00 Sat - Sun 12.00 - 20.00
A great local Brewery serving up myriad of beer that tend to be average to good, especially high ABV beers! Their best beer IMO is their dessert Stout called Bulls-Eye. It's absolutely divine! Flights and pints available. A great ambiance and definitely more of a chill environment here. It has a family friendly crowd with a nice mix of young and old. A laidback vibe with super friendly staff who are awesome to chat with. Plus they 100% know their stuff about beer. You can really learn a lot from the folks here. Take a look at the amazing doors when you go in (that are kept open to bring in fresh air inside 😷). Inside the brewery is the main focal point and there is a merc shop in one corner. They have outdoor seating, too. They don't serve food here, but there are local food truck most evenings and great food next door at the Boilerplate. Just place your order and someone there will run it over to you. There's also plenty of parking which is nice. This is a dog friendly Brewery. Otto say; If you're looking to get good pint and relax this is a good stop. 👊🏽

Full Tilt Brewing, 5604 York Rd
Open: Mon - Fri 15.00 - 22.00 Sat -Sun 11.00 - 00.00
Located just a couple blocks down from Senator Theater/Belvedere Square. A fun space with games, outdoor seating in good weather, an eclectic atmosphere. They have those glass garage doors so they opened it all the up so it's ventilated well if you're worried about Covid. Food available, changes from night to night (usually from food trucks or the adjoining B'more Kitchen). Great beers on tap to include year round, seasonal/special, and guest taps.

Key Brewing Co. 2500 Grays Rd, Dundalk
Open: Tues 17.00 - 22.00 Thurs - Fri 15.00 - 22.00 Sat - Sun 12.00 - 18.00
Located a little out of the way, but worth the trip into Dundalk! Great beer, friendly staff and a cool ambiance. A nice addition to the area. Nice open tap room with free pool, free pinball and table tennis plus a couple TVs. Occasional live music, plus food truck's. Also great outdoor seating and tons of room for social distancing 😷. Dog friendly and easy going. The bar offers flights of any quantity, 10oz and 16oz pours, and growler fills. They have a half dozen taps pus can's. Otto says; a very inviting atmosphere, definitely worth checking out. 👍🏻

Red Brick Station - 8149 Honeygo Blvd.
A very non-descript place inside a suburban sprawl shopping area. The area outside the place has plenty of sidewalks and parking, but otherwise from the outside of the place you'd never guess that this was a brewpub? The place is a big open seating area nothing special on the atmosphere of the place. The brew kettles and brewing operation are visible from the entrance, but other than this, there isn't much that distinguishes this place from any other general restaurant and bar. Beer quality is above average. There are the 5 normal beers on tap and two other specials. Worth a visit if you are in the area or a confirmed beer geek! (like what I am).
Wet City Brewing, 223 W Chase St
Open: Tues - Sat 17.00 - 22.00

Not your traditional neighbourhood brewery? If you are a craft beer lover, this is the place to go, plus a great place to bring your non-beer and foodie friends. A cool vibe inside and outdoor seating in the front. They offer cool merch and glassware. They have about 20 different beers on draft (some of them are local guest taps) with a variety of sours, stouts, and IPAs they constantly cycle through kegs, so every time you go in you get something new! Their food is amazing. Unique ingredients used in unique combinations! The food lives up to the hype. Otto say; It's always a joy in a place more when the staff enjoys their job and know about the beers they serve. 🙃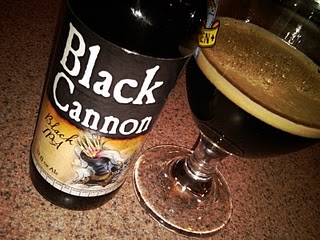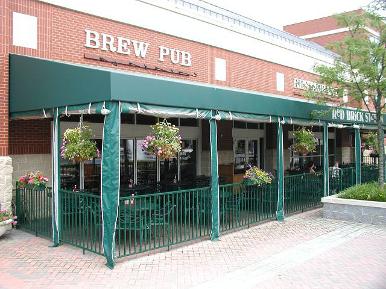 Here are some bars of note that are also worth visiting while in Baltimore;
Joe Squared, 33 W North Ave
A cool cafe-bar with 5 beers on tap and around 60 in bottles. The interior includes a bar on the left side and booth seating on the right. There is cool artwork on the walls and a stage. A long list of unusual pizzas and risottos, including vegan options, in a laid-back atmosphere.
of Love & Regret, 1028 S Conkling St
A unique little Gastropub grub, with craft beers and cocktails that are served in a rustic tavern space with a tin ceiling. Located on Brewers Hill. Otto says; A real gem for beer geeks. 🤗
Ale Mary's, 1939 Fleet St
This laidback neighbourhood tavern offers lots of beers, creative pub fare and nun-themed decor! With some of the most friendly service around. The food is always good. If they have something on special, you should probably get it. You'll be hard-pressed to find a better $5 Bloody Mary!
Huck's American Craft, 3728 Hudson St
A cool Hip hangout located in a residential area on the eastern edge of Canton in southeast Baltimore. Rotating 20 beer tap's and 60 bottle's and an innovative kitchen (pretzel dough pizzas, chicken and waffles, potpies are a few of the options).
Mahaffey's Pub, 2706 Dillon St
A great local bar with an incredible rotating selection of brews and cheap food deals. Even if you're a not a local, you'll love it here. Definitely check it out. 👍🏻 Otto says; A few blocks away from Of Love and Regret so easy to get a crawl going towards Max's Taphouse, and Abbey Burger Fells Point 🙃
Five and Dime Ale House, 901 W 36th St
A rustic chic spot serving American eats, local beer and cocktails for dinner and brunch in a chill space.
Baltimore Tap House, 600 South Potomac Street, Baltimore
An excellent local bar with great service and very nice customers. Fun to stop by for a couple of beers.
Hudson Street Stack House, 2626 Hudson St
A neighbourhood sports bar with friendly staff and locals. They pairing burgers, pizza and mains with a rotating craft draft brews from a selection of rare hard to find beers.
Racer's Cafe, 7734 Harford Rd, Baltimore
A great atmosphere and beer selection. Good food, outdoor dining and good service. Plus pool table, skeeball, and pinball.
Kooper's Tavern, 1702 Thames St, Baltimore
A cosy spot highlighting burgers, including Angus, Kobe, lamb & black beanvarieties, plus beer!
Grand Cru, 527 E. Belvedere Avenue, Baltimore
Spare but warm fixture's that lures locals in with an extensive wine list plus small plates and craft beers.
Cat's Eye Pub, 1730 Thames Street, Baltimore
In business since 1975, this cosy bar offers live music nightly, TV sports & dozens of tap brews.
Owl Bar, One East Chase Street, Baltimore
Upscale pub fare, beer & cocktails are served in an elegant setting at this local landmark (since 1903).
Ropewalk, 1209 South Charles Street, Baltimore
Creative pub fare & draft microbrews are on offer at this comfy saloon in a vintage building.
Ram's Head Live (Ram's Head Tavern), 20 Market Street, Baltimore
A concert venue with big-name bands & a bar open pre and post-show with drink specials.
Duda's, 1600 Thames St., Baltimore
A laid back, old school establishment offering American & regional comfort grub, beer & spirits.
Abbey Burger Fells Point, 811 S Broadway
A local pub quit an attractive place with a heavy brick and wood décor. Featuring all manner of burgers, from veggie to wild game, plus 40 craft beer taps of a great diversity in styles and spiked shakes.
The Brass Tap, 1205 W Mt Royal Ave
A festive pub with a patio offering a myriad of beer options (60 tap's and 100 bottles), wine and TVs tuned to sports, plus live music.
The Brewer's Cask, 1236 Light St
A Neighborhood dive bar hangout in Federal Hill. Providing an array of 20 always rotating draft beer lines and an expansive bottle collection along with regional comfort food.
An indepth review of the above bars may follow when time allows, cheers Otto.
A bit of a change to normal, I recently had an email from a fellow CAMRA member and intrepid beer traveller Darren Clayson, congratulating me on how useful he finds my web site when travelling, (nice one chief) He also forwarded me an excellent write up on his visit to Baltimore. He has kindly agreed to let me publish it on my web site (cool). So here it is below;
Brewing in Baltimore: Article by Darren Clayson
There are a number of interesting beer destinations in the world, with Belgium, Czech Republic, Germany and of course the UK being the obvious candidates. However, in my opinion the US offers visitors one of the most exciting and dynamic beer experiences at the moment. The US has gone from a mere 80 breweries in 1983 to a whopping 1759 by 2010, made up of over a 1000 brewpubs, and over 600 microbreweries. Wherever you go in the States you can try something new and exciting that will push your taste buds to the limits and challenge your perception of "keg" beer!
My most recent trip took me to Baltimore in Maryland. I flew direct with BA and paid the equivalent of a pound for the train from the airport to my hotel in the city centre. Baltimore is easily navigated on foot and has a number of interesting sites including a superb harbour - a must for maritime enthusiasts, sporting venues and historical sites such as Fort McHenry where the Americans defeated the British in 1812 (I won't dwell on this point!). Apart from these sites and the conference I was attending, I couldn't wait to explore the wonderful pubs Baltimore had to offer.
I arrived late on Saturday and was tired and jet lagged but summed up enough energy to wonder two blocks to the;
Pratt Street Ale House, 206 W. Pratt Street.
This venue is very typical of the type of brew houses that are all over the States, they generally sell a breweries full range of beers and you can opt for pints (US pints are slightly smaller than UK pints, 473 ml compared to 568 ml) or tasting measures which are just over a quarter of a UK pint. The beer menu included keg, cream flow and real ale from Oliver Brewery which is brewed by Steven Jones a Brit who learnt his trade in the 90s working in Firkin pubs in Coventry and Loughborough. I opted for the keg Ironman Pale Ale (6.0%) and Irish Red (6.2%) which were both refreshing and scarily quaffable given the strength, before retiring to bed .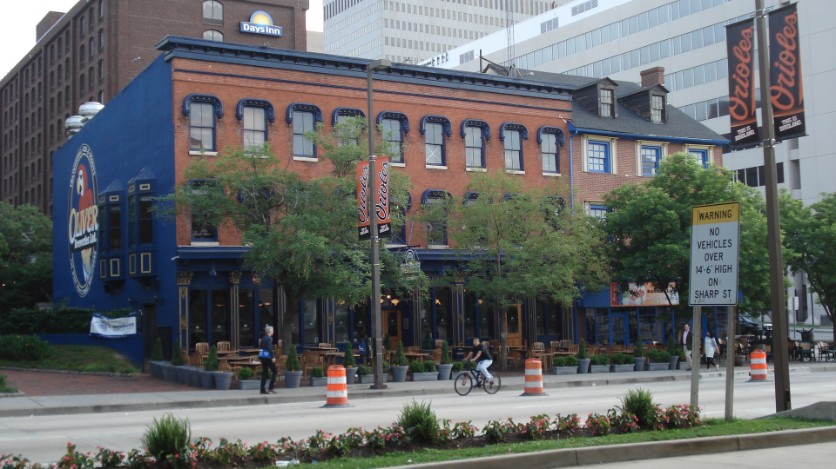 I had a free day on the Sunday before the conference, so after wandering around the city and enjoying a baseball game I headed out into Fell's Point for the evening. Fell's Point is a bohemian district which is purported to have one of the greatest concentration of bars in the US. Many are very old and serviced the shipping industry when it was based here. One such bar is
Max's Taphouse, 737 South Broadway.
If anyone wants an introduction into US brewing I recommend you visit Max's, with around 100 keg beers on tap, 6 real ales and over 700 bottle beers this really is a beer lover's paradise.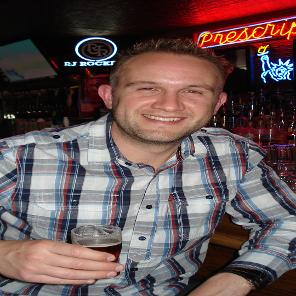 I won't bore you by listing the beers I had but instead provide you with a snapshot of the incredible diversity of beers you could choose from. In terms of real ales, this ranged from a session bitter at 3.8% to the incredible Great Divide Grand Cru at a whopping 11.5%. To coin a common US word the keg list was "awesome" and I would challenge most beer fans to find not only a beer they have never had but a beer style. Before I go any further, I want you to forget everything you think you know about keg beer, yes it is the enemy of real ale in the UK but in the US it is the polar opposite to the ubiquitous tasteless keg rubbish we get here.
The beers are invariably strong, I would guess 6% to 7% would be average, but there plenty of beers over 9%, but more to the point they are incredibly tasty and this in my opinion is what beer is allabout – so forgot your preconceptions and dive in! Here are ten unusual beer styles you could opt for off the keg list at Max's: Black Rye Saison, Double IPA, Chocolate Cherry Bock, Black Barley Wine, Saison IPA, Black IPA, California Common, Steam Beer, Hibiscus and Kombucha Tea, Triple with Thai Basil!
The bottled beer list was no less impressive and included Belgium vintage beers I would struggle to find in Belgium and even the extremely rare Sink The Bismark – BrewDog's world record beating 41% quadruple IPA, although I gave this one a miss at $200 a bottle! Simply put, a night in Max's is a night to remember.
DuClaw Brewing Company - 16A Belair South Parkway, Bel Air. CLOSED !
A fancy property located in an otherwise pedestrian strip mall surrounded by chains. Large, high-ceiling dining room on the left as you enter, very bright, clean and spacious. A long winding bar, oddly shaped with an upstairs area. Ten beers on tap, nice variety. A couple video games and a pool table are off to the side of the bar. The bar was proportionally spacious with a ton of well positioned HD TV's. If the game's on, you have a great view in the bar. This is a decent place to have locally (Every town should have one). Growler fills are pretty cheap, the food is very tasty and pretty reasonably priced if you're just getting a sandwich or something. Entrees can be a bit pricy. The tap selection is exclusively Duclaw brews and prices average around $4-5 apint. Also a sampler tray is about $10 for 4 oz. of 8 different beers Happy hour specials are great and occasionally they'll have $1 draft days where everything they offer is a dollar, not just select low ABV brews. Serum Double IPA and Blackjack Stout Imperial Stout are two very good choices beer wise.
The next night after a long day at the conference I visited;
AleWife, 21 N. Eutaw Stree.
On the recommendation of some colleagues. AleWife is another fantastic US free house, more refined than Max's but no less appealing to the beer lover. With waiter service and a pub quiz to attack, a couple of colleagues and myself settled down for the night and worked our way through some more fantastic beers. The Anderson Valley Oatmeal Stout (5.7%) and the unusual but delicious Brekenridge Agave (think Tequila) Wheat (4.2%) being firm favourites. Unfortunately we were undone in the quiz by the US centric questions including a question about the price of a Maryland hunting licence! But never mind we soon drowned our sorrows!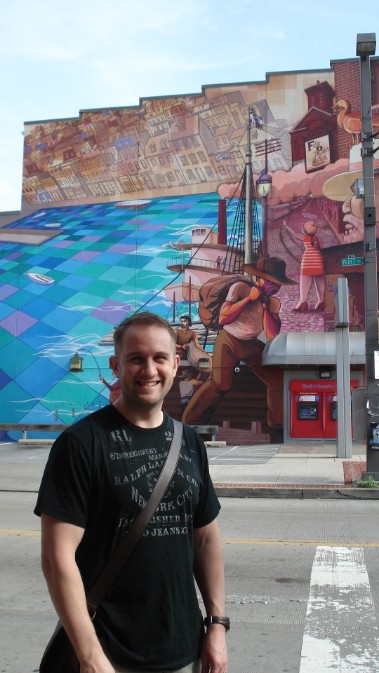 Three things come to mind that distinguish the US from other beer destinations. The first is the consumer, US beer drinkers are very knowledgeable and appreciative and treat beer like wine. The second is the bar staff, who are passionate and can tell you everything about the beers they sell from the hops used to the food the beer goes best with. Thirdly, American breweries are not constrained by the beer style of their country or regulations as they are say in the UK or Germany, therefore they push the boundaries of what defines beer and in doing so have created genuine new styles of beer such as double/imperial IPA's which are a world away both in style and quality to some of the duller real ales produced by some of our own UK breweries. I recommend the US to anyone interested in beer and Baltimore and it's famous Maryland crab cakes would be a great introduction to the uninitiated. Cheers Darren.