Pecs is a strange place and it is also the fifth largest city of Hungary, located on the slopes of the Mecsek mountains in the south-west of the country, close to its border with Croatia. It is the administrative and economic centre of Baranya County. Pécs is also the seat of the Roman Catholic Diocese of Pécs.
A good example of the city's history and interesting past can be seen in the main square, where the Gazi Kasim Mosque still stands, and, although consecrated as a church following the retreat of the Ottoman Turks centuries ago, the crescent moon and cross of Islam are still visible on the cupola. Indeed, Pécs is the richest town in Hungary in terms of Turkish architecture, with the ruins of Memi Pasa's Baths and the mausoleum of miracle worker Idris Baba, just two other notable remains.
Otto's top tip: If you plan to visit more than two or three museums in Pécs purchase the Museum Pass (adult/student 4000/2000Ft), which gives you entry to the Csontváry Museum, Zsolnay Porcelain Museum, Victor Vasarely Museum, Ethnographic Museum, Modern Hungarian Gallery and Historical Museum. The pass is valid for one day and can be purchased at any of the participating museums. Pécs Tourist Information
Anyway enough of that and lets get to the beer;
Pécsi Sörfözde, Alkotmány utca 94
Open: Contact for tours
A large brewery founded in 1848 In 2000, Pécsi Sörfőzde Rt. was 78% owned by Ottakringer of Vienna, Austria, with another 6% in the hands of Brau Union AG. 12% of the company is owned by employees, and the remaining 4% is owned by private investors, as well as the local city government. Despite the fact that such a large percentage of the company is in Austrian ownership, the company still maintains a distinct independence and pride in being a Hungarian brewery.
Művész Presszó, Kolozsvár utca 24.
Open: Mon-Sat 2pm-midnight: Sun Closed
A very nice and cozy bar, the interior has 1990's Hungarian household style which makes it unique. They have roughly 50 bottled beers and 5 draft taps, from Hungarian craft breweries only. When it comes to the food, you can order pizza, which is great if you become hungry from tasting all the beers. The atmosphere inside is really very cool. Overall it's the place that you must visit in Pecs.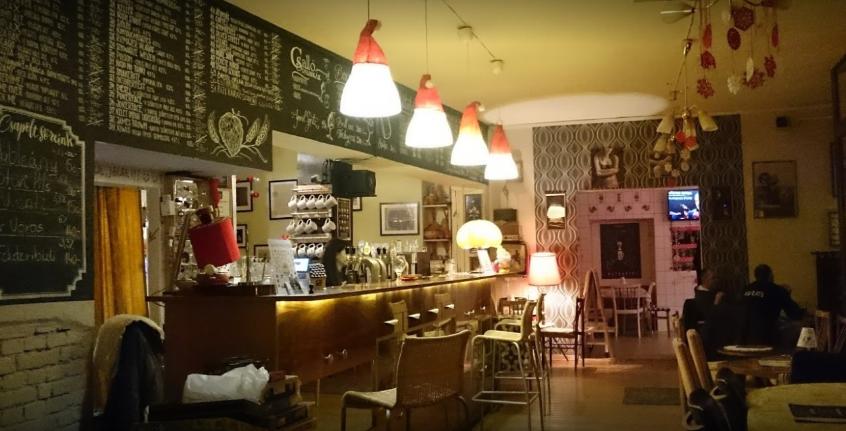 Egylet Söröző & Balkán Bisztró, Ferencesek U. 32
Open: Mon - Closed Tues-Sun 12pm-11pm
This is lovely and cozy little pub/café/restaurant very close to Pecs main square. That mainly serves Balkan-inspired food (pljeskavica, ćevapi) and burgers. They have 12 beers on tap, with an eclectic selection that varies from fruit beers to IPAs, mainly Hungarian craft beers but some foreign ones as well. Overall a great place with in a nice setting. Great food and smiling staff.
Cooltour Café, Király u. 26.
Open: Daily 12pm-1am
A hidden garden/bar in the heart of the city, with the ruin bar-like furnishing, colorful lights, retro style furniture inside and in the garden as well plus local craft beer, you will get the hipster ambiance that this city is really good at providing, such a beautiful cozy place! The Staff speaks good English. Outstanding! A Unique Experience. Go by night and get lost in any flat of this big house! You won't find anything similar in the town.
Csinos Presszó, Várady Antal utca 8,
Open Daily 10am to late (early!)
Between the alfresco garden with mismatched furniture painted in bright pastels and the fairy lights strung from the trees, it's easy to see why Csinos packs in relaxed patrons. A small snacks menu accompanies a list of inventive drinks (a number of the cordials are house-made), and in the afternoons it's also a prime spot to grab a coffee.
Bohemia Sörkonyha, Nagyflórián utca 11.
Open: Mon Closed t- Tues 5pm-12am Wed-Sun 12pm 12am
Not easy to spot from the outside, once you are in, you can choose between indoors or the back courtyard. A very good selection of Czech beers from smaller producers, not overpriced at all. The interior is nothing too fancy but clean and pleasantly no-nonsense. The menu is strong, the food is excellent from the pork knuckle to the Gourmet Burger, served with attentive and efficient service. A place with an actually interesting beer selection and not a bad Czech menu, certainly worth a visit.
Szabadkikötő, Király utca 64
Open: Mon-Wed 10.00-00.00 Thurs-Sat 24hrs! Sun 10:00 00:00
A very relaxed alternative café with a great winter garden, its a a really good place, with catacomb like? They have tasty craft beers and delicious teas. I would recommend it. It's a one awesome place to sit and drink peacefully.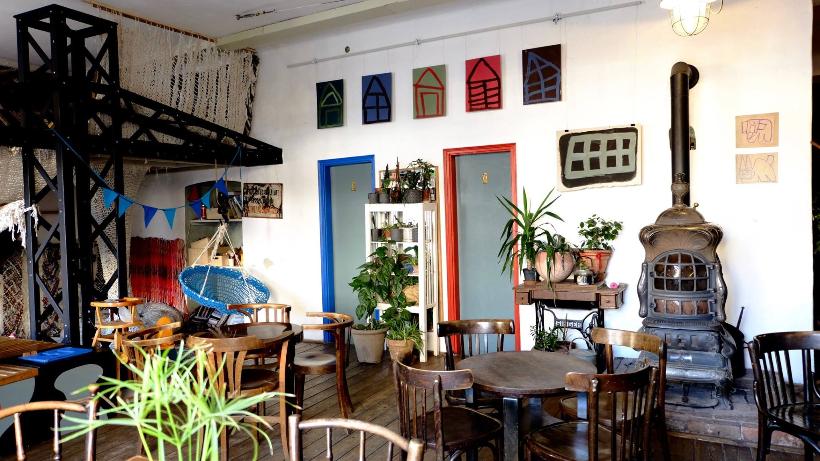 Karavella, Király utca 20.
Open Sun-Thurs 2pm-12am Fri-Sat 2pm -4am
With a curiously boat-shaped wooden ceiling, this snug bar provides a safe haven for lovers of good beer. Apart from craft beers from all over Hungary, there are some international offerings and the bar staff are good at making suggestions. Add some decent music and this bar will go straight from good to amazing!
Ízes Magyar Csemege és Gyógynövény, Széchenyi tér 2
Open; Mon-Fir 07:30-16:00 Sat-Sun Closed
A small grocery store that offers some Hungarian cuisine specialties. And they also have nice selection of Hungarian craft beers, with more than 20 bottles. The owner has some beer knowledge. Prices are quite reasonable.
Nappali, Király u. 23-25
Open Daily 9am-2am
Nappali is one of the hippest gathering spots in town for a coffee or a glass of wine or beer. Its outdoor seating fills up on warm, lazy evenings, and there's live music some nights. For breakfast (from 1500Ft) or lunch, head next door to sister-establishment Reggeli Bar, open from 8am to 3pm daily.
R.I.P
Kisüzem, Ferencesek u. 34-36
PERMANENTLY CLOSED AUGUST 2018
Located not far from Pecs city center. A great selection of Hungarian craft beers (almost exclusively). They have some Slovakian beer from Katlenecker brewery. Plus a few ciders are also available. The shop also sells the homebrew ingredients & equipment. They have some glassware as well. Prices of both beers and homebrew stuff are not high, so it's great value for money. The staff have a good beer knowledge and they can help when making a decision. One of the best beer stores in the country? An essential visit when in the area.